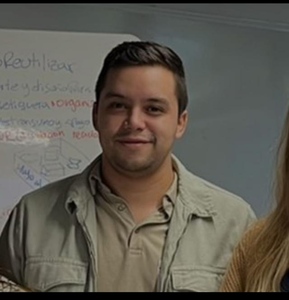 Data Architecth
Essity
My Certifications
These are the industry credentials that I've earned.
DataCamp Course Completion
Take a look at all the courses I've completed on DataCamp.
My Work Experience
Where I've interned and worked during my career.
Essity | Oct 2022 - Present
Analista arquitectura de datos
Grupo Familia | Sep 2019 - Oct 2022
Analista de procesos
Insetech S.A.S. | Jul 2017 - Sep 2019
Project Management Specialist
Ingeneumática | Jan 2017 - Jun 2017
Practicante
My Education
Take a look at my formal education
Especializacion Análisis y Ciencia de Datos, Modelado y almacenamiento de datos/Administración de...
Universidad de Antioquia | 2023
Ingeniería, Ingeniería mecánica
Universidad EAFIT | 2017