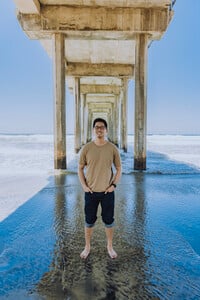 Data Analyst
My Certifications
These are the industry credentials that I've earned.
Other Certificates
dbt Labs dbt Fundamentals
Career Foundry Data Analysis
DataCamp Course Completion
Take a look at all the courses I've completed on DataCamp.
My Work Experience
Where I've interned and worked during my career.
Lewisville ISD | Aug 2018 - May 2022
Mathematics Teacher
• Adapted to new, unfamiliar situations during the pandemic. When education shifted gears from in-person to virtual learning, this created a need for lesson recordings, backup documents, annotated teacher notes, and personalized instruction in the wake of physical and mental health crises. • Communicate expectations to students and parents, maintaining professionalism in person and online. Conferences were scheduled with students and/or parents when behavior was inappropriate or academic performance was lagging. Emails were sent for 3, 6, and 9-week progress reports. Reminders and updates were posted regarding deadlines on our course page. • Collaborated with colleagues to plan curriculum around events, absences, and holidays in order to reach deadlines built around standardized testing. • Conducted research and analysis on student performance during each Unit Test and State Standardized Test - 98.3% Passing and 22.4% Mastery in 2022. • Implemented innovative teaching methods for the class audience of audio, visual, and kinesthetic learners. As a result, Tests yielded 79.5% Passing and a 38.5% Mastery during my final year of teaching. • Quickly learned new technology platforms for teaching such as Edgenuity, Canvas, Apple Classroom, Google Suite, Microsoft Office, and Dropbox.
Pioneer Natural Resources Company | Jun 2016 - Jul 2016
Engineer Analyst Intern
• Applied knowledge of data modeling and statistical analysis to note trends. • Analyzed one drill site's data to provide input for key decision-making and strategic planning. • Generated reports detailing findings and recommendations using TIBCO Spotfire. • Shadowed Senior Engineer Analysts.
My Education
Take a look at my formal education
Bachelor of Science in Mathematics
The University of Texas at Dallas | 2017