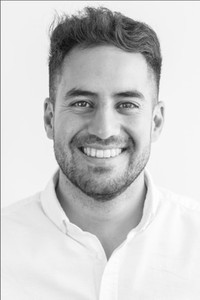 Data Analyst
Uber | Madrid
My New Certification
Data Analyst Professional
My New Certification
Data Analyst Associate
My New Certification
Data Analyst Professional
Data gardener, nurturing insights to bloom and thrive in the data ecosystem.
My Certifications
These are the industry credentials that I've earned.
DataCamp Course Completion
Take a look at all the courses I've completed on DataCamp.
My Work Experience
Where I've interned and worked during my career.
HOMLI (YC S22) | Mar 2023 - Present
Sales Operations
Leavy.co | Jul 2022 - Feb 2023
Country VP Spain
Uber | Apr 2021 - Jun 2022
Key Account Manager
Launched operations in Valencia and owned supply increase through contacting key partners and businesses in the mobility industry. Increase supply in Seville and Malaga by 30% Close strategic contracts with key partners in Seville, Malaga and Granada. Key person between partners and Uber for improving procedures and launching operational processes and products.
Leavy.co | May 2019 - Apr 2021
Country VP Spain
LEAVY - We are the first online community that rewards its members in cash or travel credit when they share their homes, their time or their tips. They can see their family, friends, partners abroad or the world as a whole a lot more for a lot less!. About the Job: In charge of the overall business in Spain. I have established the business from scratch in Madrid and increasing revenue from 0 to +150k in 6 month. I was also main responsible for hiring an amazing team and get the best results for Spain from the operational, sales and P&L prospective.
Airsorted | Feb 2019 - May 2019
Senior Operations Executive
Airsorted | Sep 2018 - Feb 2019
Supplier Management Executive
In charge not only of establishing the operations in this new market but also in charge of our company's growth and expansion through sales and managing the new accounts for our clients. This position requires flexibility to adapt to new challenges with efficiency and high resolutive skills.
Airsorted | May 2018 - Sep 2018
Supplier Management Intern
Planning and organising the day to day operations of the company through the management of over 120 cleaners to clean over 500 properties around Edinburgh. In addition, this position involves the recruiting training and performance review of external contractors.
My Education
Take a look at my formal education
Data Scientist in Bootcamp
CoderHouse | 2023
Honours, International Business Management and HR
Glasgow Caledonian University | 2018
NC, Business Administration and Management, General
University of the Highlands and Islands | 2014