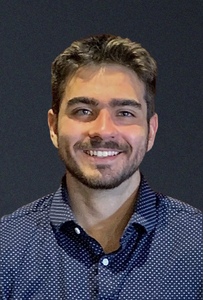 Freelance Data Scientist
My Certifications
These are the industry credentials that I've earned.
Data Scientist
Professional
DataCamp Course Completion
Take a look at all the courses I've completed on DataCamp.
My Work Experience
Where I've interned and worked during my career.
Boston Scientific | May 2022 - Aug 2022
Data Science Intern
Magnacharge Battery Corporation | May 2021 - Aug 2021
Sales/Warehouse Associate
Worked with 25-30 customers a day via telephone and in-person. I collaborated as part of a small team to ensure the safe and streamlined process of selling and delivering industrial batteries. I learned how to operate SYSPRO to easily create invoices for each purchase.
Capitol Beverage Sales L.P. | May 2020 - Aug 2020
Delivery Driver Helper
Ensure safe and smooth delivery of beverages from the warehouse to retailers around Minnesota. Assist the delivery driver however needed. Involved frequent use of machinery as well as physically stacking, sorting, and displaying different types of beverages.
Majestic Oaks Golf Club | Apr 2017 - Aug 2019
Greenskeeper
Majestic Oaks Golf Club | Apr 2016 - Aug 2019
Greenskeeper
Performed daily gold course maintenance duties such as mowing, cleaning, landscaping, and generally preparing for a good golf experience. Involved machine operation, manual labor, and occasionally customer service.
My Education
Take a look at my formal education
Bachelor's of Science in Statistics
University of Minnesota | 2023