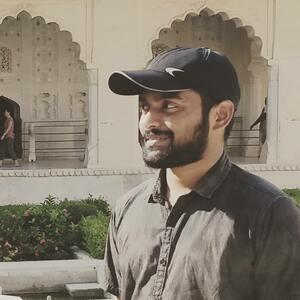 Venkata Naga Pavan Kumar Juturu
Reporting Data Analyst
Confluent | Hyderabad
DataCamp Course Completion
Take a look at all the courses I've completed on DataCamp.
My Work Experience
Where I've interned and worked during my career.
Indium Software | Jun 2022 - Present
Senior Data Analyst | Uber Eats Ext
uTrade Solutions | Dec 2019 - Jun 2022
Business Analyst
Quantopian | Nov 2019 - Oct 2020
Quant Researcher
Developing new quant models which provide better returns with less cost in Indian Markets.
uTrade Solutions | Jan 2018 - Nov 2019
Software Test Engineer
My Education
Take a look at my formal education
Diploma (Online), Machine Learning and Artificial Intelligence  · (February
University of Hyderabad | 2022
Bachelor's degree, Electronics and Communication Engineering college with minor in data analytics
Lovely Professional University | 2018
higher secondary degree, intermediate
Sri Chaitanya College of Education | 2014
Cauvery Eden High School | 2001