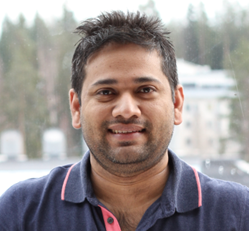 Kafil Uddin Ahmad
Quant/Data Analyst
CItibank | Europe
DataCamp Course Completion
Take a look at all the courses I've completed on DataCamp.
My Work Experience
Where I've interned and worked during my career.
Citi | Jun 2018 - Present
BI Quant/Data Analyst
Business Intelligence Unit Tools in daily use: KNIME, R/RStudio, R Shiny & MS Excel. • Data Quality SME for Ops Risk events. • Monitoring Fictitious Trade. • Quantify risks through different statistical methods. • Providing actionable intelligence with #KNIME (e.g. Operational Risk - Reconciliation model). • Oversight of Global Risk Radar report generation. • Facilitating the standardization and automation of controls with Business Object, IRIS and QlikView. • Performing Key Data Management including, Data Processing, Consolidation and Reporting dynamic risk dashboards. • Performing thematic analytics such as anomaly detection, fraud detection and fictitious trade detection with #R. • Tracking and managing the evolving change of the standardize product requirements throughout different development paradigm (#Confluence, #Git/ Bitbucket,#Jira and #SharePoint). • Automate all ad-hoc/BAU process through R/RStudio where possible. • Developing existing risk models and building new models where there is a scope. * Citi Bronze Award - 2021 for Monthly Scorecard for senior management. * Citi Gold Award - 2020 for improving data quality (error reduction).
State Street | Sep 2017 - Apr 2018
Business Analyst
- Data modelling with XCEPTOR. - Advance MS Excel (data manipulation / modelling / reconciliation). - Reviewing and improving the business process. - Creating business required documents and procedures.
Thomson Reuters | Jan 2017 - Aug 2017
Analyst
- Data manipulation with MS Excel & Salesforce. - Data aggregation through different data sources. Thomson Reuters (Markets) Europe SA
European Investment Bank (EIB) | Feb 2016 - Jun 2016
Trainee
- Rating counterparties (Nordic countries) with MS Excel. - Data aggregation for internal systems. Assisting in the Guarantee & Arrears unit (formerly Operational Reporting and Arrears) as well as System, Data & Compliance Division, Transaction Management and Restructuring Directorate.
Lappeenranta University of Technology, Finland. | May 2015 - Aug 2015
Student Advisor/Assistant
Assisting newcomers for the academic year 2017-2018 (4 months); 2016-2017
International Organization for Migration | Jun 2011 - Dec 2011
Intern
Assisting Administration and Finance department as well as Projects.
My Education
Take a look at my formal education
PGD Certification in Data Science
Technological University Dublin | 2023
PGD Certification in Applied Statistics
Technological University Dublin | 2022
Specialization in Data Science 
Coursera | 2017
MSc in Strategic Finance and in Business Analytics 
Lappeenranta University of Technology | 2015
BBA, in  International Business
Applied Sciences | 2012