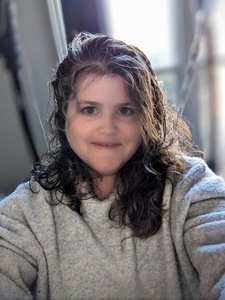 Quality Assurance Analyst
TELUS International
My Certifications
These are the industry credentials that I've earned.
Other Certificates
State of Kansas Department of Education Substitute Teaching License
Coursera Google Professional Certificate - Data Analytics
DataCamp Data Analytics Associate
DataCamp Course Completion
Take a look at all the courses I've completed on DataCamp.
My Work Experience
Where I've interned and worked during my career.
Olathe School District | Aug 2017 - Present
Substitute Teacher
Effectively use leadership skills to educate and motivate, leaning notably to specialized technology academy Encourage a positive learning environment throughout the day, while recognizing each student's unique abilities Recognized by students, teachers, and front office staff for inspiring cooperation and confidence in the classroom
uTest | Apr 2015 - Present
Tester
Testing a variety of products and services based on the client's needs. Interacting with the developers to communicate the defects using TestRail, actively participating in replicating the bugs, and performing regression testing. Verification of various components integration of the application and end-to-end testing execution.
TELUS International | Mar 2012 - Present
Quality Assurance Analyst
Execute performance tests on user interfaces of new language and image products and devices, updating the software team to improve functionality Author user stories and use cases to explain how clients will be benefited from usability changes Report issues with possible data outcomes that affect client experience by generating a quality rating Contribute to projects that directly improved the quality and utility of AI-generated data sets for thousands of users Manual regression and user experience testing of a variety of new and adapted products Consistently exceed company-set quality metric goals by delivering bug-free tickets in a remote working environment
Olathe School District | Aug 2005 - May 2021
Parent Teacher Organization
Volunteer Experience Implemented new fundraisers that increased our overall budget by 10% Spearheaded a team to update the playground equipment in a historic school Organized, sorted, and distributed a free gift-shopping experience for 300+ low-income students each year for 5 years Developed social programs that allowed students to enjoy activities outside of school hours
My Education
Take a look at my formal education
Bachelor of Science in Education
Emporia State University | 2001