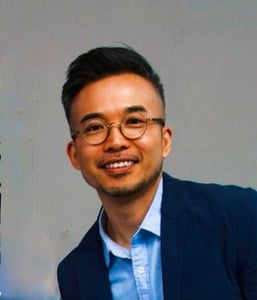 Kieso Jan
Senior Consultant
Mercedes-Benz
My New Course
Introduction to R
My New Project
Introduction to DataCamp Projects
My New Course
Introduction to R
Data painter, using visualization to bring insights to life.
My Certifications
These are the industry credentials that I've earned.
Other Certificates
MITx 6.86x: Machine Learning with Python-From Linear Models to Deep Learning
MITx 6.431x: Probability - The Science of Uncertainty and Data
The Johns Hopkins University Data Science
Google Google Data Analytics
DataCamp Course Completion
Take a look at all the courses I've completed on DataCamp.
My Work Experience
Where I've interned and worked during my career.
Mercedes-Benz Group China Ltd. | Mar 2023 - Present
Senior Expert of HR Digital & Business Intelligence
Daimler Greater China Ltd. | Apr 2019 - Present
HR CoC Expert of Digitalization & HRIS Architecture
Daimler Greater China continuously improves the best employee experiences (CxHR), talent management, & HR efficiency via digital transformation for HR services; as a senior digital expert in HR is in charge of digital topics including HR Digital Strategy design jointly with the HR Top Management Team, Digital Project Initiation, Implementation, and Operation.
Mercedes-Benz Financial Services China | Jan 2017 - Mar 2019
Expert of Data Migration Strategy
Daimler South East Asia Pte. Ltd. | Aug 2015 - Dec 2016
General Manager, Portfolio Risk Management AAP
In charge of Africa & Asia Pacific Region (11 Markets), which responsible for synchronizing risk management policy from HQ (Germany) to local implementation without deviation, including Processes, Governance, Organization, Methods, and Reporting. The primary communication groups are local market CFOs, Risk Managers, Corporate Controllers & Accounting Managers.
Mercedes Benz Auto Finance China | Dec 2012 - Jul 2015
Senior Manager of Portfolio Risk Management / ABS Project
As functional Lead is responsible for establishing ABS / Loan portfolio analysis requirements to meet Daimler FS global standard, also to set up conventional tracking processes, the underlying policies and to ensure procedures well documented / up to date.
Mercedes Benz Financial Services Taiwan | Jul 2008 - Nov 2012
Finance & Controlling Manager
Corporate controller major responsibilities are: (1) To track company KPIs with business insight on the KPI gaps between actual & plan. (2) To implement / provide standard methodology to real business practice based on Daimler FS Controlling Reporting Global Definition / Standard.
Mercedes Benz Financial Services | Jul 2007 - Jul 2008
Senior Software Engineer
migration and developed reporting system.
Cybersoft Digital Service | Oct 2004 - Feb 2007
Softerware Engineer
During the period, solid software engineering skills & knowledge (Certification) built via hands-on programming tasks. Many banking systems established from the ground to complete the entire life-cycle, including requirement collection & documents, solution design, solution implementation, User acceptance testing, go-live & post-go-live.
Fineware Technology | Oct 2003 - Oct 2004
Softerware Engineer
System Integration projects, ERP products implemetation
My Education
Take a look at my formal education
Master, Project Management
University of Management and Technology | 2007
bachelor, Business Administration
National Yunlin University of Science and Technology | 2001