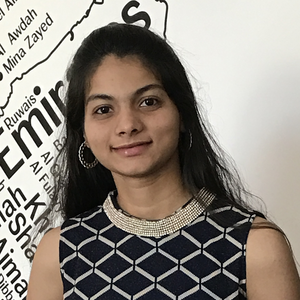 Krima Doshi
Data Engineer
Home
DataCamp Course Completion
Take a look at all the courses I've completed on DataCamp.
My Work Experience
Where I've interned and worked during my career.
Arizona State University | Aug 2022 - Present
Lead CS Tutor
Amazon | May 2022 - Aug 2022
Data Engineer Intern
Arizona State University | Jan 2022 - May 2022
CS Tutor
IQM Corporation | Jul 2018 - Aug 2020
Data Engineer
• Designed industry grade well documented reliable ETL pipelines for high- volume complex data and deployed them to production for downstream consumption. • Handled data at the TB scale from multiple data sources and trillions of data points. • Optimized core queries on it by a factor of 100x taking less than half a second in the final version compared to earlier versions taking minutes. • Added built-in self-checks and auto-recovery support for the modules and made pipelines scalable. • Created dashboards to visualize and monitor ETL pipelines.
Elegant MicroWeb | Dec 2017 - Jul 2018
Intern
• Worked with the spring framework as a full stack developer. • Designed databases in MySQL database, created API functions using the java MVC design, and designed front end with Angular 4 for module requirement as defined by the client software requirement specifications.
My Education
Take a look at my formal education
Master's degree, Computer Science
Arizona State University | 2023
Postgraduate Diploma, Data Science
Gujarat Technological University, Ahmedbabd | 2021
Bachelor of Technology (B.Tech.), ICT
School of Engineering and Applied Science, Ahmedabad University | 2018
High School/Secondary Diplomas and Certificates
St. Kabir School, Naranpura | 2014