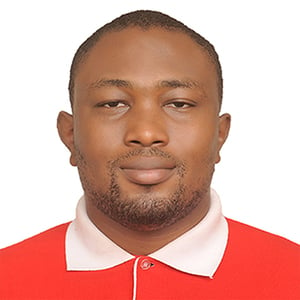 Chike Philip Kwazu (C.P.K)
Policy and research analyst
Tsaro Global Défense
My New Certification
Data Analyst Associate
My New Course
Introduction to Python
My New Project
When Was the Golden Age of Video Games?
My New Certification
Data Analyst Associate
Cognitive explorer, unraveling the mysteries of human-like AI.
My Work
Take a look at my latest work.
My Certifications
These are the industry credentials that I've earned.
Other Certificates
Brainnest Market Research Analyst
Udacity Data Analyst
Datacamp Data Analyst Associate
DataCamp Course Completion
Take a look at all the courses I've completed on DataCamp.
My Work Experience
Where I've interned and worked during my career.
Tsaro Global Défense | Feb 2023 - Present
Policy and research analyst
Policy and Research analyst reporting to Technical Lead, Policy and Research Team Responsible for : Conducting research and analysis on various policy issues • Research and draft policies in line with international best practices. • Oversee data collection and analysis for research studies, surveys and strategic plans review. • Organizing and analysing data, creating charts and graphs, and presenting your findings to the management. • Determining if policies are aligned with the company's goals, vision and objectives. • Consulting with management to ensure the inclusion of relevant factors. • Identifying benefits, disadvantages, and omissions in new and existing policy frameworks. • Editing and finalizing new and existing policies or amendments and ensuring that policy amendments meet legal requirements. • Drafting new policies and amendments to policies and submitting proposals for review. • Collect data and information to prepare reports, assessments, and analytical materials • Use qualitative and quantitative analytic techniques to draw conclusions from data, potentially including quantitative analysis and visualization of large and varied datasets. • Work with clients to perform administrative tasks, such as scheduling, organizing meetings, and taking notes. • Preparing reports, presentations, and other materials to communicate research findings and recommendations • Collaborating with other departments to ensure that research findings are incorporated into company policies and practices • Keeping up-to-date with industry developments and trends • Participating in meetings, conferences, and other events to stay informed about policy issues • Write, edit, and proofread documents or sections of documents, such as policy documents, Acts, Reports etc. • Take on any other assignment as may be directed by the company/department.
Cyberflux LLC | Jan 2017 - Aug 2019
Human Resources Assistant
National defence college | Oct 2015 - Oct 2016
youth corp member
Primus Super Speciality Hospital | Apr 2012 - Sep 2012
Front Desk Staff
My Education
Take a look at my formal education
Master of Arts - MA, international relations
Anglia Ruskin University | 2020
Bachelor of Science - BS, Political science
Babcock University Nigeria | 2015