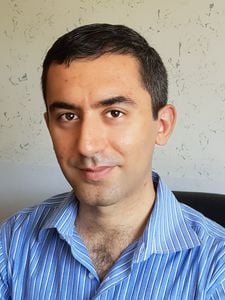 Antonino Labate
Ph.D.
CINECA | Reggio Calabria, Italy
My Certifications
These are the industry credentials that I've earned.
Other Certificates
University of Cambridge Cambridge English Level 1 Certificate in ESOL International (First)
Associazione Italiana per l'Informatica e il Calcolo Automatico (AICA) ECDL Specialized - GIS
AIRAM Institute EIPASS 7 modules user
DataCamp Course Completion
Take a look at all the courses I've completed on DataCamp.
My Work Experience
Where I've interned and worked during my career.
CINECA | Apr 2022 - Present
Junior Service Specialist
University 'Mediterranea' of Reggio Calabria, Italy | Mar 2021 - Feb 2022
Research Grant
Szkoła Główna Gospodarstwa Wiejskiego w Warszawie | Feb 2018 - Jul 2018
ERASMUS+ Exchange Student
Informatic World | May 2016 - May 2016
Instructor ECDL Specialized GIS
Informatic World (Reggio Calabria) | Apr 2013 - Jun 2013
Instructor ECDL Specialized GIS
Informatic World (Reggio Calabria) | Sep 2012 - Sep 2012
Instructor ECDL Specialized-GIS
My Education
Take a look at my formal education
PhD in agricultural, food and forestry sciences, forestry sciences in Forestry sciences
University 'Mediterranea' of Reggio Calabria, Italy | 2019
Master's degree in Forestry sciences in Forestry sciences
University 'Mediterranea' of Reggio Calabria, Italy | 2012
Bachelor's Degree in Forestry sciences in Forestry sciences
University 'Mediterranea' of Reggio Calabria, Italy | 2010