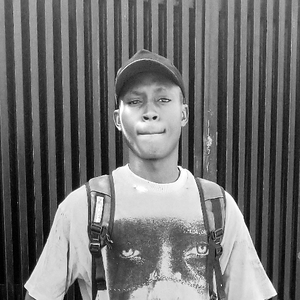 ABDULLAHI LAWAL
Data Engineer
Polaris Digitech Ltd
My Certifications
These are the industry credentials that I've earned.
Other Certificates
365Data Science Data Science Professional
365Data Science Data Analyst
DataCamp Course Completion
Take a look at all the courses I've completed on DataCamp.
My Work Experience
Where I've interned and worked during my career.
Polaris Digitech Ltd | Apr 2022 - Present
Data Analyst (Geospatal)
As a Data/Geospatial Analyst at Polaris Digitech, my primary responsibility was to gather and examine geospatial data to offer valuable insights and resolutions that supported crucial business decisions. My job required me to work alongside stakeholders to comprehend their requirements and pinpoint the relevant data sources that could satisfy their needs. I was responsible for ensuring the accuracy, quality, and consistency of data through data cleaning, integration, and transformation, utilizing GIS tools like ArcGIS, QGIS, or Google Earth to visualize and analyze geospatial data. Collaborating with the rest of the data and software team, I played a vital role in developing data-driven models that could predict trends or patterns in geospatial data. My day-to-day tasks involved coding in Python, R, or SQL.
Survey Ojo Peters | Jul 2020 - Sep 2021
Geospatial Analysis (GIS and Surveys) - Internship
For the role of a Geospatial Analysis (GIS and Surveys) Intern, I had the opportunity to gain hands-on experience in the field of geographic information systems (GIS) and surveys. Which involve using software tools and techniques to analyze, manipulate, and visualize geospatial data, as well as conducting surveys to collect data on geographic features and phenomena. I worked with experienced professionals in the field and learn to use tools such as ArcGIS, QGIS, AutoCAD Civil 3D and other surveying instruments. I was responsible for managing and maintaining geospatial data and creating maps and other visual representations of the data. This internship provided me with valuable skills and experience in a rapidly growing field of geospatial analysis, GIS, and surveying.
My Education
Take a look at my formal education
Geomatics Engineering in Gis and Geopsatial Data Analysis
University of Benin, Edo state Nigeria | 2021