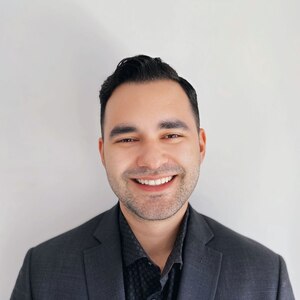 Data Analyst
Kaverto Media Ltd. | Limassol, Cyprus
My New Certification
Data Analyst Professional
My New Course
Introduction to Python
My New Project
Dr. Semmelweis and the Discovery of Handwashing
My New Certification
Data Analyst Professional
Analytics maestro, transforming raw data into symphonies of knowledge.
My Certifications
These are the industry credentials that I've earned.
Other Certificates
International Management Institute Berlin Mini-MBA
Google Data Analytics Professional Certificate
DataCamp Professional Data Analyst Certificate
DataCamp Course Completion
Take a look at all the courses I've completed on DataCamp.
My Work Experience
Where I've interned and worked during my career.
Kaverto | Jun 2022 - Present
Data Analyst
As a Marketing Data Analyst at Kaverto Media, I loved using my analytical skills to drive impactful marketing decisions. My main goal was to provide valuable insights to optimize marketing strategies and improve customer acquisition and retention, all while leveraging the power of data analytics. One of my favorite parts of the job was automating reports and monitoring KPIs and business metrics such as ROI, customer acquisition, and retention. It was thrilling to see how small changes to our marketing strategies could have a significant impact on these metrics and help us achieve measurable business goals. To analyze large datasets, I used a variety of tools, including Python, SQL, and Tableau. These allowed me to extract, transform, and analyze data to provide data-driven insights to my stakeholders, such as the marketing team, cross-functional teams, and upper management. Through my contributions, I was able to help Kaverto Media increase revenue and market share.
Latin American Institute of the Russian Academy of Sciences | Sep 2017 - Aug 2018
Junior Research Analyst
As a Junior Analyst, I gained experience in conducting research, analyzing data, and scraping information for projects related to the economics of Latin America, the economic ties between Russia and Brazil, and the economics of BRICS countries. Key accomplishments include: 1. Conducting research and analysis of economic data from historical documents and local sources for relevant projects and studies; 2. Translating academic papers on economic issues from Portuguese and Spanish to Russian, with a strong focus on data analytics.
My Education
Take a look at my formal education
B. Sc. in Economics
Higher School of Economics | 2018