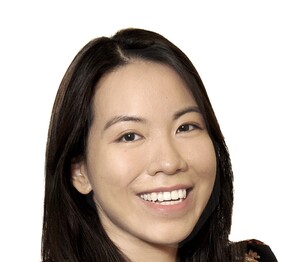 Lily Truong
Data Analyst
Korn Ferry | Toronto
DataCamp Course Completion
Take a look at all the courses I've completed on DataCamp.
My Work Experience
Where I've interned and worked during my career.
Korn Ferry | Feb 2022 - Present
Associate Consultant, People and Organizational Analytics
BMW Group Financial Services Canada | Nov 2020 - Feb 2022
Risk Controlling Analyst
• Performing financial and risk analyses to support various business lines • Working closely with multiple teams to review and validate various models and processes • Maintaining and enhancing data models, reporting systems, data automation systems, dashboards and performance metrics in Tableau and Excel that support answers to complex business questions from upper management • Engaging with other teams to support Internal Control System (ICS) process map updates, internal control point validation and testing
George Brown College | Oct 2019 - Nov 2020
Research Assistant
• Analyzed complex data from 100+ survey respondents using inferential techniques to provide actionable insights for the research department and faculty members. • Implemented advanced statistical techniques such as regression analysis, sentiment analysis, and structural equation modelling (SEM). • Prepared analytical materials for reports, PowerPoint presentations, and submission to peer-reviewed journal publications (Global Public Health Journal, Open Journal of Social Sciences). • Designed surveys for quantitative research and supported survey programming. • Coordinated coding/tabulation processes to convert raw data to files and tables using SPSS and Python. • Collaborated with faculty members to conduct primary and secondary research to generate hypotheses and answer multifaceted questions.
Hearing Solutions | Sep 2018 - Jun 2019
Hearing Instrument Specialist
• Spent 85% of each day working directly with clients to collect health data and present findings • Negotiated with clients to quickly resolve conflicts and concerns
Enhanced Hearing Center | Jun 2017 - Aug 2018
Hearing Instrument Specialist
service representatives • Served as a Subject Matter Expert on hearing healthcare and office procedures; trained new staff as necessary
George Brown College | Aug 2015 - Jun 2017
Peer Coach
• Communicated and collaborated effectively across departments to help support students' engagement in the campus, directly interacted with 70 – 150 students daily. • Coordinated the creation and deployment of marketing materials to boost brand awareness among students • Appointed as an acting Team Lead to organize schedules and delegate tasks for 15+ staff members.
George Brown College | Jan 2016 - Aug 2016
Student Researcher
• Collaborated with Praxia - a Toronto-based startup that was developing a platform to accelerate the adoption of best practices in healthcare efficiency. • Reviewed and summarized over 30 articles and case studies regarding how to improve the delivery of healthcare, and develop summaries of each article; then upload the final content on WordPress platform.
George Brown College | Oct 2014 - Dec 2015
Peer Note Taker
YVAR International | Jun 2012 - Apr 2014
Marketing Coordinator
• Identified appropriate marketing channels and target customers for campaigns. • Collected, aggregated, and analyzed market data to inform the scope of marketing projects. • Initiated and managed email marketing campaigns and all correspondence generated from leads. • Tracked key metrics and developed spreadsheets and data models.
My Education
Take a look at my formal education
Postgraduate, Analytics for Business Decision Making Program, Data Analytics
George Brown College | 2020
Bachelor's Degree, Commerce, Business Information Technology
RMIT University | 2012