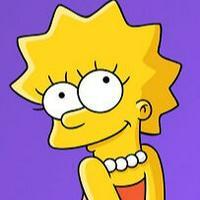 Lisa Shiozaki
Data visualization Engineer
Aritzia
My New Course
Introduction to Python
My New Project
Introduction to DataCamp Projects
My New Workspace
Competition - Supply Chain Analytics
My New Course
Introduction to Python
Statistical wizard, casting spells of significance on data experiments.
DataCamp Course Completion
Take a look at all the courses I've completed on DataCamp.
My Work Experience
Where I've interned and worked during my career.
Aritzia | May 2022 - Mar 2023
Data Visualization Engineer
I worked closely with xFn stakeholders to deliver scalable, end-to-end Tableau solutions, including dashboards with near real-time insights to prevent bottlenecks in eCommerce and retail workflows. I used SQL to offer visibility into inventory movements, analyzing factors such as sales volume, product season, and restock units to streamline inventory planning.
DFO Global Performance Commerce | Sep 2019 - Apr 2022
Business Intelligence Analyst
I worked with various sectors of an online marketing company to provide actionable insight to executives and key stakeholders. Using Matillion + Snowflake to connect to a wide range of data sources, I performed complex joins and blending of data tables to help calculate estimated profitability of the company, perform segmentation analysis to help optimize abandon cart rates, create sales drop alerts, and build mobile-friendly Tableau reports for the CEO to view company's KPIs. I served as the data visualization lead, formalizing dashboards and reporting designs to create consistency, improve usability and clarity of reports for optimal engagement and data comprehension.
Contract | Apr 2014 - Apr 2022
Sr Business Intelligence Consultant
+ Leverage expertise in data analysis, business management, dashboard designs, marketing, storytelling, SQL, statistics, usability research to reveal insights, make recommendations, and optimize data-driven decision-making. + Passion for data visualization, charting, and creating business process that yield a highly organized collaborative teamwork. + Conduct user acceptance testing to ensure that the dashboards and reports are user-friendly, intuitive and align with business process, business requirements and goals. + Plan and develop data reporting packages and services for key stakeholders. Experience in optimizing ETL processes in Python, R and PostgreSQL which improved operational efficiency by 33% in 1 month.
Human Early Learning Partnership | Jun 2018 - Mar 2019
Business Intelligence Engineer
I worked alongside developers, designers, statisticians, and stakeholders, on British Columbia's children's population health data. I built interactive executive Tableau dashboards and KPI reports to uncover insights that help inform policy-making and program decisions at provincial and district levels. I strategized operations for efficiency, optimized data transformation processes in Python, R and PostgreSQL to reduce 3 days of labour time, and supported others to harness their strengths to work towards our target.
Emily Carr University of Art and Design | Sep 2017 - Apr 2018
Interaction Design Student
Studied Interaction Design + Technology. Course topics include: Core Studios in Interaction Design; User Research + Design; User Experience Sketch Prototype and Test; Visual Design; Design Research; Web Development HTML/CSS/JavaScript; Professional Development;
PayByPhone | Jun 2017 - Jul 2017
Business Intelligence Analyst
I primarily worked with the Data + Analytics Team on developing a standard, interactive dashboard design using the GoodData platform. I was responsible for providing an overall view of clients parking operations and support early identification of issues on their reports. I improved on the relevancy, timeliness, and clarity of reports and created dashboards that enable viewers to interact, explore, better understand their data, analysis, and draw insights. I created interfaces for smooth transitioning between external reports tabs and dashboards, updated and provided a design documentation, an evaluation report on GoodData capabilities and data visualization recommendations for future reporting.
The University of British Columbia | Feb 2016 - Jan 2017
Data Analyst
Tableau Developer for UBC Arts Instructional Support and Information Technology (UBC ARTS ISIT) + Build interactive dashboards and reports for the Dean of Arts and the Heads of Departments. + Make data accessible and meaningful to help drive insight (e.g.: identify trends, anomalies, etc.) + Analyze and perform complex calculations + Help provide effective dashboard layout and design recommendations + Data cleaning, wrangling, aggregation + Work alongside stakeholders, clients, developers and database managers to optimize dashboard performance + Write SQL queries + User Testing + Tableau training 5 out of the 7 reports are available on Tableau Public: https:// public.tableau.com/profile/lisashiozaki#!/ Each report generally consists of multiple dashboards with drill-downs.
Keboola | Apr 2016 - May 2016
Data Designer
Creating/designing several interactive dashboards for their client.
Distill Analytics | Nov 2015 - Feb 2016
Data Designer
I built several interactive Tableau reports using stock market data. The objective is to explore stock market behaviour by conducting Thematic Content Analysis (TCA) of public speeches given by C-levels. I coded Integrative Complexity and Motive Imagery, and overlayed the scores to historical events to see if the complexity of their speeches had any impact on the stock market.
The University of British Columbia | Sep 2013 - Jan 2016
Research Analyst for Dr. Ron Rensink
Projects Involved: Correlation and Stress Duties: Data Visualization - report analysis, poster presentation layout Data Analysis - Tableau, Excel, R-statistics Developing/Implementing framework - GitHub Previous duties include: Creating Manuals Creating Navon Stimuli Recruitment and scheduling of participants Conducting experiments
Keboola | Nov 2015 - Nov 2015
Data Designer
Build a POC Dashboard for a Tableau Conference (2015) that showcase the ability to embed YouTube videos (new feature at the time). Transform raw data into compelling visual stories via analysis and visualization.
INETCO Systems Limited | Jun 2015 - Sep 2015
Visual analyst
I worked on the Analytics team on developing interactive dashboards and reports on various banking data. I was responsible for providing an overall view of clients ATM operations and support early identification of issues on their reports. I created interfaces for smooth transitioning between dashboards, updated and provided a design documentation, and recommendations for future reporting.
Sensible Building Science | Jan 2015 - Jun 2015
Visual Analyst
I worked with Stefan Storey, CEO of Sensible Building Science, on creating an interactive data visualization dashboard using UBC's energy consumption and occupancy data. The goal of the dashboard is to explore and understand how to optimize UBC's buildings performance. I had the challenge and opportunity to work with datasets as large as 40 million rows. Using grep, Excel, R, python, and Tableau to clean, wrangle and aggregate data, I transformed raw data into compelling visual stories via analysis and data visualization. Responsible for data cleaning, wrangling, and aggregation for analysis and to enable insights. Identify trends and anomalies Create compelling data stories to engage clients Design layouts User research and testing Utilize data visualization best practices
My Education
Take a look at my formal education
unclassified in Cognitive Science
The University of British Columbia / UBC | 2012
BA in Linguistics
University of Massachusetts Amherst | 2007