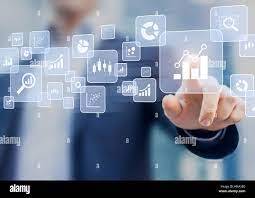 Salvador Living Gonzalez Sanchez
Data Analyst
IEU
My New Course
Introduction to Python
My New Project
Introduction to DataCamp Projects
My New Course
Introduction to Python
Quantitative wordsmith, translating complex concepts into elegant equations.
DataCamp Course Completion
Take a look at all the courses I've completed on DataCamp.
My Work Experience
Where I've interned and worked during my career.
VIDUSA | Aug 2023 - Present
Analista de datos
VIDUSA | Aug 2023 - Present
Analista de datos
**Data Analyst in the Real Estate Sector** **Indicator Development:** Creation and maintenance of innovative quality indicators to monitor and validate variations between budgeted and actual costs in real estate projects, ensuring data accuracy and relevance. **Data Visualization:** Design and presentation of comparative visualizations for executives, facilitating strategic decision-making based on detailed analysis and market trends. **Financial Management:** Expert handling of financial information with revenues exceeding $4 billion, ensuring data integrity and accuracy at all times. **Process Automation:** Implementation of automated solutions for the generation of managerial and executive reports. This includes the development of new quality indicators to manage budget versus cost, as well as indicators aimed at reducing costs while maintaining house quality, enhancing efficiency, reducing delivery times, and ensuring data accuracy. **Interdepartmental Collaboration:** Collaborative work with various departments to understand and meet their information needs, providing valuable insights and data-driven solutions.
Grupo Gonher | Feb 2021 - Sep 2021
Quality Assurance Engineer
Responsibilities Check process in the production line Check and control parameters in the AID and Dielectric machine Check all the labels for all production batteries Check unusual batteries and define the criteria for them Release import and export batteries
Fluidmaster, Inc | Jun 2018 - Feb 2021
Production Supervisor
Responsibilities. Complianceand ProductionAssurance Contact with customers and suppliers. Teamwork with a Multidisciplinary team Time and motion analysis to improve process efficiency Reaction plan of the Production Department. Creation of Standard Work Audit. Dissemination of new documents to production leaders Workstation upgrades. Realization and Kaizen Events. 5's PlantLevel System. Project Leader in reducing inventory adjustments for Sub-assy& Raw Materials. Preparationofoperatinginstructions Distribution of materials within the production lines. Projects to Reduce Accident Rates
Greendot21 | Mar 2019 - Apr 2020
Sales Representative
Responsibilities. Generating leads Negotiate sales/contracts with prospective clients Preparing weekly reports Maintain client records
My Education
Take a look at my formal education
Ingenieria, desarrollo de software
IEU Universidad | 2022