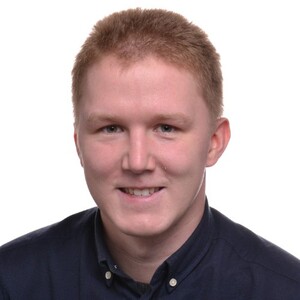 Lucas Prosman
risk consultant
Avantage Reply | Belgium
My New Course
Introduction to SQL
My New Project
Introduction to DataCamp Projects
My New Workspace
Data-Driven Decision Making in SQL
My New Course
Introduction to SQL
Quantitative magician, conjuring valuable knowledge from data spells.
My Certifications
These are the industry credentials that I've earned.
Other Certificates
GetMimo mimo python core concepts understanding (data structures, control statements, functions and modules)
DataCamp Course Completion
Take a look at all the courses I've completed on DataCamp.
My Work Experience
Where I've interned and worked during my career.
Avantage Reply Belgium | Jan 2023 - Present
consultant
Consultancy in risk management for the banking and financial sector mainly.
SPF Economy | Jan 2021 - Apr 2021
Intern
Analysis of goods flows and their tariffs in the context of free trade agreement negotiations (EU, WTO...) and Belgian economic missions (chambers of commerce...).
My Education
Take a look at my formal education
Complementary master in finance in specialization in risk management
University Saint Louis Brussels | 2022
Master in economics in general orientation, specialization in analysis and policies
HEC - Liège | 2021
Bachelor in management and economics in general orientation
HEC - Liège | 2020