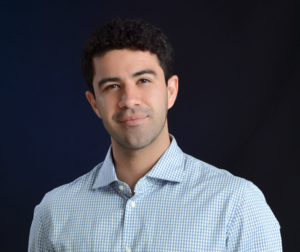 Engineer
Tecnologico de Costa Rica
My Certifications
These are the industry credentials that I've earned.
DataCamp Course Completion
Take a look at all the courses I've completed on DataCamp.
My Work Experience
Where I've interned and worked during my career.
Grupo Vargas | Jun 2021 - Oct 2022
Quality Control Chief Engineer
• Led the implementation of PPAP methodology across various departments, ensuring efficient execution and strict adherence to deadlines. • Supervised a team of Quality Control technicians, manage to create a collaborative environment that emphasized continuous improvement, high-quality standards, and strong team dynamics. • Developed and implemented quality control charts, enhancing a process control culture and reducing quality defects by 15% in three months. • Utilized statistical analysis for process and quality data interpretation, resolving technical issues. • Accomplished process standardization to ensure reproducibility of Critical-to-Quality (CTQ) outputs.
Plycem | Jun 2019 - Dec 2020
Continuous Improvement Engineer
• Led multidisciplinary teams to execute key improvement projects, including a Statistical Process Control (SPC) Project that improved process capability indices from 0.37 to 1.02. • Managed several 8Ds improvement projects. • Cultivated a culture of continuous improvement, spearheading the "Mini-kaizen" project. • Received comprehensive training in various technical areas of the company (Production, Quality, Maintenance, Warehouse) and CPS (Lean/Six-sigma tools).
Smith & Nephew | Jul 2017 - May 2019
Process Engineer
• Provided crucial support for Clean Room and Packaging process lines, resolving documentation, equipment, and packaging system issues. • Collaborated with Quality, Manufacturing, and R&D Engineers, ensuring packaging tests met all necessary requirements. • Conducted and reported on IQ, OQ, PQ protocols, enhancing process quality and reliability. • Actively participated in a transfer project, contributing to successful project completion. • Designed and implemented a Capacity model and an Excel tool for managing raw material orders, reducing the average time of transfer from Warehouse to Clean Room process.
My Education
Take a look at my formal education
Bachelor's degree in Production Industrial Engineer
Tecnológico de Costa Rica | 2017
About Me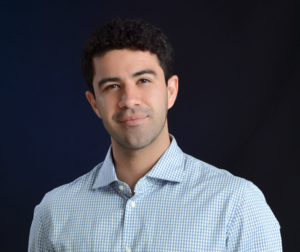 Currently looking for an entry-level position in Data Science that will provide an opportunity to apply and further develop my recently acquired skills, while also laying a solid foundation for a specialization in ML and Artificial Intelligence.