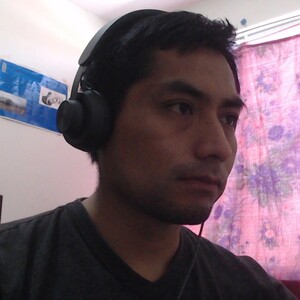 Luis Enrique Quispe Paredes
Jr Data Scientist
Transmin | Lima
My New Project
Dr. Semmelweis and the Discovery of Handwashing
My New Track
Data Scientist
My New Course
Introduction to Python
My New Project
Dr. Semmelweis and the Discovery of Handwashing
Analytical wordsmith, crafting stories with data as the pen and curiosity as the ink.
My Certifications
These are the industry credentials that I've earned.
Other Certificates
Coursera Julia Scientific Programming
DataCamp Course Completion
Take a look at all the courses I've completed on DataCamp.
My Work Experience
Where I've interned and worked during my career.
Transmin | Dec 2021 - Present
Data Scientist Junior
My Education
Take a look at my formal education
Bachiller en Conputación Científica in Bachiller
Universidad Nacional Mayor de San Marcos | 2014