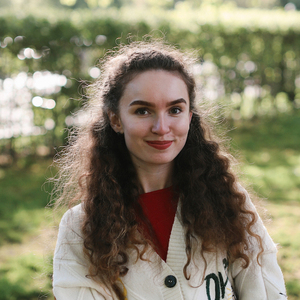 Data Analyst
-
My New Certification
Data Scientist Associate
My New Course
Introduction to Python
My New Project
Dr. Semmelweis and the Discovery of Handwashing
My New Certification
Data Scientist Associate
Insights conductor, orchestrating a symphony of knowledge from data streams.
My Certifications
These are the industry credentials that I've earned.
Other Certificates
Microsoft Career Essentials in Data Analysis by Microsoft and LinkedIn
IBM Data Analysis Using Python
DataCamp Course Completion
Take a look at all the courses I've completed on DataCamp.
My Work Experience
Where I've interned and worked during my career.
Cotton Club (FMCG non-edible, Manufacturing, Promotion, Wholesale, 2000+ employees) | Nov 2020 - Aug 2022
Product Analyst
Analytics: 1. Conducted analyses in two key areas: internal (related to existing sku matrix and profits-expenses that it brings to the company), and external (market trends, competitors). 2. Developed and presented key insights and recommendations to stakeholders and product teams -> new niche discovery, reorganisation of sku matrix developing "stars" and phasing out "dogs." Marketing: 3. Collaborated with cross-functional teams(marketing, R&D, design, production, sales) to ensure the implementation of recommendations. 4. P&L calculation, pricing strategy for existing products and demand planning for new products, based on sales dynamic and market situation
ChemPartners, Chemical distributor, TOP 100 ICIS, ~150 employees | Dec 2018 - Nov 2020
Product Manager
Analytics: 1. Conducted market analyses -> launch of 3 new products 2. Sales dynamic analyses to optimise purchasing and sales planning 3. Maintaining the necessary reports, applying CRM system Planning: 2. Developed and implemented the purchase plan, ensuring adequate inventory levels and direct shipments to customers Purchases and sales: 3. Successfully managed negotiations, meetings, and online communications with suppliers, -> ~86% of all purchases and 48% of sales being made by me within the division
ChemPartners | Apr 2018 - Dec 2018
Assistant Manager
ChemPartners | Oct 2017 - Apr 2018
Intern
My Education
Take a look at my formal education
Higher School of Economics | Invalid Date
Plekhanov Russian University of Economics | Invalid Date
Università degli Studi della Calabria | Invalid Date