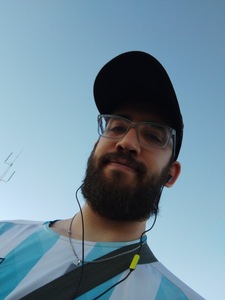 Marcos Pérez
Sales Sr Planning & Data Analyst
Mercado Libre | Montevideo, Uruguay
My New Course
Introduction to Python
My New Project
Dr. Semmelweis and the Discovery of Handwashing
My New Track
Python Programmer
My New Course
Introduction to Python
Data-driven magician, making the impossible possible.
My Certifications
These are the industry credentials that I've earned.
Other Certificates
Capability Building Problem Solving and Lean - Fully Competent Level
DataCamp Course Completion
Take a look at all the courses I've completed on DataCamp.
My Work Experience
Where I've interned and worked during my career.
Mercado Libre | Jul 2022 - Present
Sales Sr Data & Planning Analyst
Mercado Libre | Apr 2021 - Jun 2022
Sales Ssr Data Analyst
Mercado Libre | Feb 2020 - Apr 2022
Knowledge Management Ssr Data Analyst
My Education
Take a look at my formal education
No university education completed in No university education completed
No university education completed | 2022