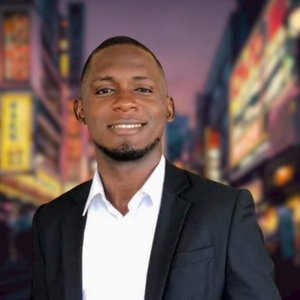 Data Scientist
Ingressive For Good
My New Certification
Data Engineer Associate
My New Certification
Data Scientist Associate
My New Workspace
Competition - Supply Chain Analytics
My New Certification
Data Engineer Associate
Statistician | Data Scientist | Research Analyst Building solid foundations of insights with data
My Certifications
These are the industry credentials that I've earned.
Other Certificates
DataCamp Data Enginner
DataCamp Associate Data Scientist
Cisco Netacad Cyber Security Analyst
DataCamp Course Completion
Take a look at all the courses I've completed on DataCamp.
My Work Experience
Where I've interned and worked during my career.
National Population Census | Mar 2023 - Present
Data Quality Assurance Assistant
- Assisted Data Quality Managers in profiling of functionaries, tablet provisioning, digital map fetching, and field practice process. - Trained as a census functionary special workforce (SWF), responsible for conducting surveys and collecting demographic data from citizens using CAPI systems (CSpro). - Worked as a Geo-Monitor, Data Quality Assurance Assistant, Field Coordinator Assistant, or Enumerator depending on the area of needs assigned by the State Field Coordinators and State Data Quality Managers. - Used ArcGIS and other data visualization software's to create, manage, and analyze census data. -Conducted interviews with over 500 citizens in various locations, ensuring accuracy and completeness of information. - Troubleshot issues with CAPI devices and applications, providing technical support to other functionaries. - Reported and verified any discrepancies or anomalies in the data collected, ensuring data quality and integrity. - Contributed to the successful completion and demarcation of the assigned enumeration areas within the given time frame.
Legacy Academy, Muchallla | Sep 2021 - Dec 2022
High School Mathematics Teacher
- Designed and implemented engaging lesson plans for grades 10-12. - Improved average math test scores by 25%. - Fostered a positive learning environment, resulting in increased student participation and engagement.
Pandora's Sports Bar & Restaurant | Apr 2019 - Sep 2021
Operations Manager
management. - Managed inventory and ensured efficient supply chain operations. - Implemented strategies to optimize sales performance by 30% within a year and enhance customer satisfaction.
National Bureau of Statistics Nigeria | Feb 2019 - Nov 2019
Statistical Analyst
-Conducted field surveys and collected socio-economic data for statistical reports. . -Provided accurate data to produce comprehensive statistical reports.
Rego International School | Sep 2017 - Oct 2019
Mathematics and Computer Tutor
-Developed engaging lesson plans and delivered math and computer science lessons to grades 6-9. -Achieved a 95% pass rate on standardized math exams. -Received positive feedback for improving students' understanding and grades.
Nemax Computers | Mar 2016 - Jul 2019
Computer Technical Specialist
Operated and maintained computer equipment Troubleshot computer issues and provided technical support to staff and customers Developed and maintained spreadsheets and databases for inventory management
My Education
Take a look at my formal education
Associate's degree, Data Scientist
DataCamp | 2023
Bachelor of Applied Science - BASc, Mathematics and Statistics  · (September
Enugu State University of Science and Technology | 2020
JSSCE, SSSCE 
Sanit Augustines Seminary, Ezzamgbo | 2015