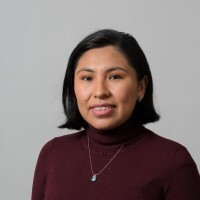 Maria del Carmen Rosas
Former Laboratory TechnitianII /Manager
Biobehavioral Research Laboratory at School of Nursing UConn.
DataCamp Course Completion
Take a look at all the courses I've completed on DataCamp.
My Work Experience
Where I've interned and worked during my career.
UConn School of Nursing | Nov 2019 - Jul 2022
Laboratory Technician II -Lab Manager
The Biobehavioral Research Laboratory opened its installations to support the research of different faculty at the School of Nursing at UConn in 2019. My main achievement was obtaining the permit to function as a CORE lab, submitting all initial documentation to the office of cost analysis, preparing budgets, setting up a billing procedure, and developing SOP for different aspects of the laboratory's daily routines. I implemented the laboratory by acquiring equipment for sample analysis and processing, from searching, purchasing, and installing to maintaining specialized equipment for molecular biology applications. I have developed SOP for collecting, transporting, and processing biological samples for more than ten projects, as well as keeping inventories of all collected and processed samples. Finally, I have performed and trained collaborators in sample analysis using DNA or RNA extraction, PCR, SNP genotyping, and ELISA assays.
University of Connecticut - Dept. Chemistry, Angeles-Boza's lab | May 2018 - Nov 2019
Graduate Research Student
Synthesis of peptides with possible antimicrobial activities using a solid-phase method. Purification and characterization of peptides through HPCL and Mass chromatography to validate the peptide synthesis. Analysis of peptide's antimicrobial activities by different techniques such as MIC, Flow Cytometry, and DNA cleavage assays to elucidate their possible mechanism of action.
Center for Cell Aanalysis and Modeling, Dr. Blinov's Lab | May 2019 - Aug 2019
Summer PIE Fellow at UConn Health
Annotation and curation of published mathematical models of biological processes from different databases, after importing them in Virtual Cell software; by researching in related publications to models and other scientific databases to increase the informational value of the models. Creation of ModelBricks (small, well-annotated, and curated models) based on more complex models using Virtual Cell software. Contribute in the publication of the Project ModelBrick trough out the creation of a web-page http://modelbricks.org/ using GitHub repositories. Creation of wiring diagrams in SBGN language of biological processes using different biological tools available for SBGN diagram design, to expand the available resources of ModelBricks projects. Contribute with Annotation of Previously created wiring maps of metabolic pathways published at https://metabolismregulation.org/ using different biological software for diagrams design such as Vanted and yED.
Carla's Pasta | Nov 2016 - Aug 2018
Quality Assurance Technician
safety of products. • Documented production critical control points in the company's database according to the area assigned. • Monitored production lines based on specifications lists to ensure the quality of the final product and accomplish daily production goals.
NOVAGRI SAC | Mar 2014 - Dec 2015
Production, Research and Quality Control Assitant
• Directed the Mass production of various Trichoderma Spp. to be used as Bio fungicide, from the preparation of inoculums to the propagation and harvesting of spores. • Developed and updated Standard Operation Procedures use in production and quality control areas of Trichoderma Spp. and Paecilomices Spp. spore's production. • Managed Kardex files of stock products and reagents updating excel files and placing orders for requirements weekly.
Institut Pasteur de Lille | Jan 2013 - Mar 2013
Research Internship
Evalué la expresión de la proteína CRE en células pancréaticas B de ratones modificados como medio para evaluar los diferentes pasos en la aplicación del systema CRE-lox, para lo cual aplique técnicas como extración de mRNA, RT- PCR, western blot, inmunohistoquimica, y genotipado.
Universidad Católica de Santa María | Aug 2012 - Nov 2012
Microbiology Assistantship
Apoyo en las practicas de laboratorio de microbiología preparando los diferentes medios de cultivo y soluciones necesarias; limpiando y autoclavando el material de vidrio; y preparando la lista de requerimientos para cada sesión.
Labvetsur | Jan 2010 - Feb 2010
Practicante
Apoyo en el control de calidad de productos alimenticios de origen animal mediante la toma de muestras, preparación de medios microbiológicos, y realizando ensayos básicos bioquímicos o de ELISA. Participación activa en el programa de control de brucelosis bovina mediante la recoleccion de muestras, y aplicacion del método immunologico de la prueba del anillo en leche (PAL).
My Education
Take a look at my formal education
Applied Data Science
MIT Professional Education | 2022
Master's in Science, Applied Genomics
University of Connecticut | 2020
Bachelor's Degree, Chemical Engineering
Universidad Nacional de San Agustín | 2015
Bachelor's Degree, Biotechnology Engineering
UNIVERSIDAD CATÓLICA DE SANTA MARÍA - AREQUIPA | 2012