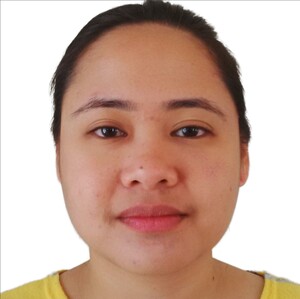 Ma. Angelica Santiago
Student
Mapua
DataCamp Course Completion
Take a look at all the courses I've completed on DataCamp.
My Work Experience
Where I've interned and worked during my career.
Maynilad Water Services, Inc. | May 2019 - Aug 2022
Customer Experience and Retail Operations Assistant Manager
• Manage and supervise the implementation of all assigned CX programs based on the service excellence pillars of Product, Process, and People that will elevate the overall customer experience. • Ensures the conduct of analysis (i.e. SWOT, root-cause, etc.,) in all undertakings relevant to the identification of customer service opportunities such as but not limited to the following: – Customer service i.e. customer complaints (through walk-in, contact center, letter, email, and social media), customer satisfaction survey, etc. – Existing processes such as but not limited to the water service application, meter reading and billing, customer payment, concerns handling, and disconnection/reconnection. • Manage the implementation of approved intervention up to post- implementation assessment and reporting. Ensure that all objectives are met accordingly. • Data analysis, visualization, and Metrics reporting – Coordinates with end-users to produce the data needed for report generation. – Collects and organizes data from different sources based on approved requirements. – Performs data validation to achieve data consistency. – Cleans extracted data using pre-defined guidelines or instructions. – Accurately analyze and extract data for various types of business reports. – Calculates data using available fields within the gathered information (basic math and statistics). – Performs relevant data analysis and provides gap identification. Propose intervention and program planning with a focus on the business casing, cost- benefit analysis, ROI, cost reduction, efficiency, etc.,) and secure management approval. – Regularly examine data to locate deviation in procedure and communicate the results in written and verbal form to stakeholders. – Ensure high data quality through CX Metrics report.
Indra | Aug 2017 - May 2019
Functional Specialist
Foremost be responsible for giving functional support to end-users for the systems Bills Presentment and Work Management System (CRM). The specific expected duties and responsibilities are as follows: • Quickly understands the business issues and data challenges of the client • Works closely with end-users to identify required process changes based on identified problem areas or opportunities for improvement • Assist end-users in developing business requirement • Constantly researches and keeps oneself abreast of the industry standards and best practices. Recommends solutions to raised issues and concerns based on such standards. • Develops functional specifications and system design specifications of existing systems. • Designs/creates test plans and training programs and manuals. • Ensures issues are identified, tracked, reported, and resolved in a timely manner. • Communicates needed changes to the development team. • Acts as the first line of resolution for day-to-day application-related issues • Performs needed configuration to the system • Reviews modifications done to the system to ensure proper resolution of incidents and requests • Assists users in user acceptance tests. • Consistently delivers high-quality services to clients and monitors service levels in relation to change requests, service requests, and incidents • Abides by the standard Requirements Handling procedure. • Documents operational tasks and regularly performed configurations (ITSM) and ensures that these are updated at all times. • Provide support to other systems being supported by the Outsourcing Team such as the various SAP modules and other non- SAP applications.
My Education
Take a look at my formal education
Diploma in Database Administration in Database Administration
Nova Scotia Community College | 2024
Graduate Diploma in Information Technology, Information Systems
Auckland Institute of Studies (AIS) | 2016
Bachelor of Science in Industrial Engineering, Operations Research
Mapúa Institute of Technology | 2005