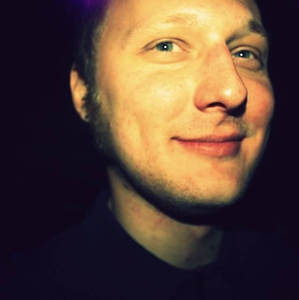 Research & Insight Director
We Are Social | Milan
My New Certification
Data Analyst Professional
My New Course
Introduction to R
My New Track
R Programming
My New Certification
Data Analyst Professional
Marketing effectiveness professional. 3x Effie Awards winner.
My Work
Take a look at my latest work.
My Certifications
These are the industry credentials that I've earned.
Other Certificates
MITx / edX Leveraging Urban Mobility Disruptions to Create Better Cities
Google / Coursera Google Data Analytics Professional Certificate
Google / Coursera Google Business Intelligence Professional Certificate
DataCamp Course Completion
Take a look at all the courses I've completed on DataCamp.
My Work Experience
Where I've interned and worked during my career.
We Are Social | Mar 2016 - Present
Research & Insight Director
As the world's largest specialist social agency we've been delivering actionable recommendations to global clients for over 10 years. In Milan I lead a team of 10 analysts and researchers, generating insights and reporting at scale across multiple regions and over 50 forward-thinking and leading brands such as adidas, Barilla, BMW, Campari, Disney, Lavazza, Netflix and Samsung. We do this with an agnostic approach that mixes quantitative and qualitative research methodologies, spanning from etnography to social listening and sentiment analysis, from audience profiling to brand tracking, from trend analysis and cultural mapping to digital and social platform analytics and data visualization, from focus groups to online surveys, from qualitative interviews to BI programs.
We Are Social | May 2014 - Feb 2016
Senior Research & Insight Analyst
We Are Social | Oct 2010 - May 2014
Research & Insight Analyst
FA | Nov 2009 - Apr 2014
Sports Referee
As a qualified football referee (Level 5) I operated mostly in the East and Central London areas. Successfully completed 3 Promotion schemes between 2011 and 2014. Among others, I officiated on the FA Cup, FA Vase, and was selected for the UEFA Champions Festival 2011 in Hyde Park and for the Intermediate Cup Final in April 2012, as well as for Cup Finals on the London and Kent Border Football League and Middlesex County Football League.
Lokku | Nov 2008 - Oct 2010
Analyst
I was responsible for the management of the relationships with the Italian partners of property search engine nestoria.it.
Forward Publishing | Jul 2010 - Sep 2010
Social Media Consultant
We Are Social | Jul 2009 - Sep 2009
Account Executive
I was involved in two international campaigns as an Account Executive, with research and outreaching responsibilities.
Lokku | May 2008 - Oct 2008
Intern
I helped translate, launch and perform quality checks for property search engine www.nestoria.it. I then moved to a full-time position as business analyst.
AIA - Associazione Italiana Arbitri | Jan 2003 - Aug 2007
Sports Referee
I was a football referee in Italy for over 4 years. I officiated matches at both junior and senior level, at local level but also in international youth tournaments with teams such as Bayern Munich, Barcelona, Juventus and River Plate.
My Education
Take a look at my formal education
Master of Arts (MA), Digital Humanities
King's College London, U. of London | 2008
BA, Modern Literatures
Università degli Studi di Trieste | 2007