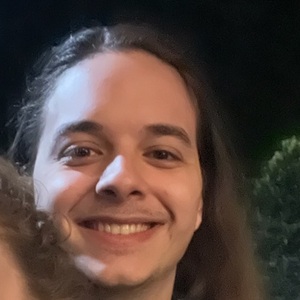 Between jobs
Virginia Tech
My Certifications
These are the industry credentials that I've earned.
DataCamp Course Completion
Take a look at all the courses I've completed on DataCamp.
My Work Experience
Where I've interned and worked during my career.
Amazon | May 2022 - Feb 2023
Process Assistant
Responsible for labor staffing, leading meetings, intradepartmental communications, and employee performance tracking among other things. Responsible for tracking, analyzing, and reporting on departmental performance coming from multiple sources daily in order to ensure that production goals are met. Personally responsible for streamlining aspects of assigned division in efforts to make department run more effectively with less ambiguity in data for reports. Responsible for engaging with employees about quality and productivity in manners meant to instruct and incentivize increased performance. Routinely communicated and interacted with all levels of leadership up to the senior level in a professional manner. Acts as a subject matter resource for new employees to department. Responsible for guiding new employees in best practices and ensuring they follow and are knowledgeable in all safety standards and policies.
Amazon | Jul 2020 - Feb 2023
Warehouse Associate
Worked across multiple departments and promoted in less than 2 years of employment. Consistently a top performer for both quality and productivity.
Great Harvest Bread Co. | Jan 2020 - Jun 2020
Customer Service Representative
Responsible for organizing and merchandizing displays at both main location and at pop-up locations in order to optimize sales promotion. Devised and implemented methods to optimize product brought to pop up locations in order to maximize sales. Routinely brought in upwards of $1100 in sales per week, an increase of $200 from previous methods at product selection.
Midwatch Services | Jun 2019 - Feb 2020
Data validation
Worked for a machine learning and AI company to validate incoming data streams for veracity and location for further use by customers of the company. Data was analyzed by referencing multiple sources to ensure most accurate information is provided. Later analyses always conducted to ensure initial data was not later inaccurate. Company ceased operations in 2020. Promoted to shift supervisor within 6 months of employment. In charge of answering all questions and providing assistance as needed to employees over the course of the assigned 12 hour shifts.
Afton Chemical | May 2018 - Aug 2018
Summer Intern
Under minimal supervision, performed multiple data acquisition tests on chemical products for the Fuels division designed to optimize company's finished products. Finished assigned project more than a month ahead of schedule leading to assisting project manager in other projects. Assisted in the advancement and development of a predictive model currently in use by Fuels division. Presented the predictive model and a comprehensive analysis of past data along with ideal next steps for the future of the project.
Virginia Tech | Mar 2017 - Jan 2018
Resident Advisor
My Education
Take a look at my formal education
Bachelor of Science - BS in Physics
Virginia Tech | 2019