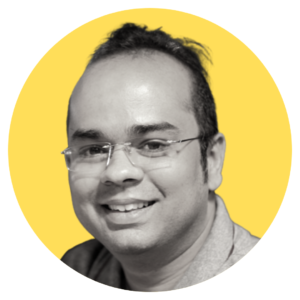 Mayuresh Shilotri
Learner
Shilotri | Mumbai
DataCamp Course Completion
Take a look at all the courses I've completed on DataCamp.
My Work Experience
Where I've interned and worked during my career.
BrowserStack | May 2021 - Present
Director - Product
Building Manual and Automation Testing Products for Developers
GreyAtom | Dec 2016 - Aug 2022
Co-Founder
1,400+ learners acquired for Classroom Program * 4,500+ learners acquired for workshops * 100,000 learners onboarded during the lockdown on programs under the ELIS initiative of AICTE * Effective multi-channel nurturing programs to drive conversions. Product - Measurement Framework Acquired ~350 learners for iteration #1 from Tier #2 and Tier #3 cities/ town for the Pay Later Program * Built brand GreyAtom & relationships across Campuses in Maharashtra/ Karnataka 15,000+ Brick and Mortar Community – DataGiri built. * 100+ physical Meetups conducted in Mumbai, London, Pune, Delhi, Bengaluru * Built a Network of Data Science 200+ Speakers
Interactive Intelligence | Nov 2015 - Feb 2017
Development Group Director
ININ acquired Customer360 in November 2015. Interactive Intelligence provides software and cloud services for customer engagement, unified communications and collaboration to help businesses worldwide improve service, reduce costs, and grow their business faster.
Customer360 | Jul 2013 - Oct 2015
Co-founder
Raised ~$1M in VC Capital. Built the UX and Product Practice * Built a customer base of 2,200 B2B customers using Organic channel (Quora) * Built a paid agent license usage of 10,000 across customers * 7 Enterprise clients across OTA, Real Estate, Housing, and more. # Architecting Product from absolute first principles. We were inspired by Freshworks * Bringing Design First principles to Customer360 * Framework selection/ Tech Implementation/ Delivery Customer led product development * Bringing in Product feature prioritization in practice. # Customer Acquisition * Partnerships – Aggregators like Payment Gateway, Multi-national directories, other product companies * Building a multi- channel inside sales organization.
Cognizant Technology Solutions | Dec 2011 - Jun 2013
Engagement Manager
Cognizant Technology Solutions | Dec 2009 - Dec 2011
Sr. Associate
SalesForce Effectiveness * Return on Investment for Sales Promotion program * Promotional Response Modeling * Customer Valuation * Portfolio & Marketing Mix Optimization Data Science Level Statistical Modeling, Research * Model Building: ARIMA, LOGISTIC, CHAID, Logistic Regression, Multiple Regression * Predictive Modeling, Time series forecasting, Factor & Cluster analysis, Linear Discriminant Analysis, Conjoint Analysis * Principal Component Analysis, Non-Linear Principal Component Analysis, Neural Network-based Models * Responsible for finding out new statistical approaches to client given business problem
Dun & Bradstreet India | May 2008 - Jul 2008
Management Trainee
- Design of Input File Format for Reporting Credit Fraud to create opportunities for Fraud Scoring from a Credit Bureau perspective in Banking Sector * Design a File Structure for accepting suspect and established Credit frauds in Banks * Developing Validation rules & reference Documents which are intuitive and meaningful to a wide range audience starting from Programmer Analyst to Bankers.
Syntel | Jul 2005 - Jul 2007
Analyst Programmer
-COBOL + UNIX Engineering Development
My Education
Take a look at my formal education
Master of Technology - MTech, Automotive Electronics  · (June 2020 - June
BITS Pilani Work Integrated Learning Programmes | 2022
Design
The Interaction Design Foundation | 2016
MBA, Management
Indian Institute of Technology, Madras | 2009
Bachelor of Engineering, Electronics
Shah & Anchor Kutchhi Engineering College | 2005
HSC, Science
V. G. Vaze College of Arts, Science and Commerce | 2001