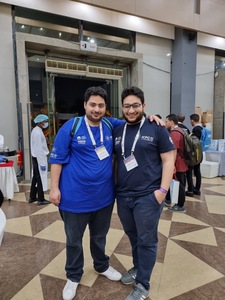 Software Engineer
ShakaCode | Hawaii, US
My Certifications
These are the industry credentials that I've earned.
DataCamp Course Completion
Take a look at all the courses I've completed on DataCamp.
My Work Experience
Where I've interned and worked during my career.
ShakaCode | Aug 2021 - Present
Software Engineer
Working on developing Interesting Software applications in different frameworks such as React and React on Rails
Femesty | Jun 2020 - Apr 2021
Full Stack Engineer
At my time I developed software in React Native for mobile development, also worked on software in PHP (Symfony) for API development, performed automated tests with jest, and deployed to AWS, and worked with Product Owner to design the product architecture.
My Education
Take a look at my formal education
Bachelor's degree, Computer Software Engineering
Ain Shams University | 2021