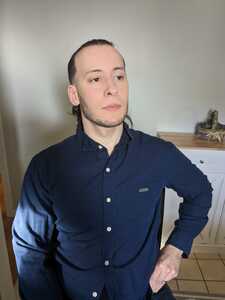 Angel Mejia
N/a
N/a
DataCamp Course Completion
Take a look at all the courses I've completed on DataCamp.
My Work Experience
Where I've interned and worked during my career.
Veracode | Jun 2020 - Apr 2023
Platform Engineer
Working in a software Engineer related role, I took on responsibilities of organizing cases for developers through Jira, as well as hoping on cases as well. Cases were related to various technical functions from the company side, included accessing and updating databases, building tools and scripts to run programs.
Veracode | Oct 2018 - Present
Static Operations Engineer
Investigate issues when systems fail and provide the proper insight and remediation techniques for who those systems pertain. As well as helping to over see that issues the pop up receive the proper attention and fixes.
Veracode | Aug 2016 - Present
Scan Specialist
Multiple responsibilities covering analytical and operations related tasks requiring skills familiar with multiple programming languages including Java/C+ +/Python such as: - Reviewing customer reports to ensure a high level of accuracy from both the company's engine as well as helping to ensure future responsible programming habits from the customers applications. - Application debugging involving the understanding of syntax and logic in the represent programming language with familiarity with the CWE's (Common Weakness Enumeration) present within those languages to best provide appropriate remediation for any potential exploits found. - Leading a results quality project for several months to ensure the accuracy and familiarity with the engine in languages that are automated. - Experience and knowledge with the JIRA ticketing system to create and manage daily tasks and guarantee organized service. - Investigating and researching any false positive results or faults within the engine to recommend improvements and assure bleeding edge results.
My Education
Take a look at my formal education
Bachelor's degree, Computer Science
Wheaton College (MA) | 2016