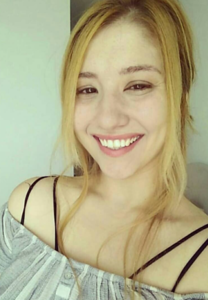 Merve Gamze Çınar
Data Scientist
My New Course
Introduction to SQL
My New Workspace
Working with Geospatial Data in Python
My New Workspace
Visualizing Geospatial Data in Python
My New Course
Introduction to SQL
Analytical storyteller, weaving captivating narratives with the threads of data.
DataCamp Course Completion
Take a look at all the courses I've completed on DataCamp.
My Work Experience
Where I've interned and worked during my career.
Veri Bilimi Okulu | Dec 2022 - Present
Data Science & Machine Learning Bootcamp Participant
* Python, PyCharm, Virtual Environments, Dependency Management * Data structures, Functions, Conditions, Loops, Comprehensions * NumPy, Pandas, EDA, Data Visualization * Rule-Based Classification * CRM Analytics * KPIs - Cohort Analysis * Customer Segmentation with RFM * CLTV Calculation & Prediction * BG/NBD for Expected Sales Forecasting * Gamma-Gamma for Average Expected Profit * Measurement Problems (Dynamic Pricing, AB Testing, Sorting) * Recommendation Systems * Association Rule Learning with Apriori Algorithm * Content Based, Product Based, and Collaborative Recommendation Systems
Upwork | Dec 2022 - Present
Jr Data Scientist
- Used Python and Pandas for analysis of field data and prediction of delays - Used matplotlib for visualization, Tableau dashboards
Upwork | Aug 2022 - Dec 2022
Data Analyst
- Built supervised pipeline for sender-receiver region localization system using deeplearning, with data labeling & preprocessing
Hermitage Infotech | Feb 2022 - Dec 2022
Geographic Information System Specialist
- Developing deep understanding of the industry and delivering key insights by analysing data - Oversee geospatial staff and assist them with data management, visualizations, cartography, spatial analysis, automation/scripting of spatial tasks, web development, and many other GIS-linked technical tasks on rail and other projects - Researching and implementing new trading strategies - Building and developing new or existing data infrastructure - Provide support for portfolio management of all satellite, ground, and aircraft products - Build web based applications/database to keep the records of satellite product using Python, R and databases - Clean, explore, manipulate, analyze large geospatial datasets and develop and build geospatial data pipelines for downstream model development using Python and R packages, google earth engine, ArcPy, ArcGIS API for Python
Synergy Solutions | Sep 2021 - Feb 2022
Geographic Information Systems Analyst
- Gathered project requirements and defined test cases. Verified project outcome through tracing test cases and expected results to requirements for high-quality Geospatial Data and map products - Built a pipeline for data transfer, calculation, and visualization using python and SQL - Performed complex SQL queries to extract, clean, process and visualize spatial data - Created data pipelines using dbt models. Tested and documented and verified results with product and dev teams - Analyzed geographical data using PostGIS, QGIS and Carto
MGC Urban Planning Office | Feb 2019 - Dec 2020
Urban Planning Specialist
- Prepared land use strategies and planning policy documents. Drafted planning scheme amendments using Microsoft Office Suit and ArcGIS - Performed land use site selection, land use planning model, economic and demographic analysis using spatial models and geoprocessing methodologies
TURKIYE ULUSAL AJANSI | Jan 2019 - May 2019
Volunteer Staff
Fiverr | Jan 2019 - Present
Spatial Data Analyst
- Monitoring, inspection of the ongoing projects or scenario which is powered by interactive GIS Map - Story Maps helps presenting the story o analysis and outcome while Web Mapping App helps providing solution/application for real world problems with GIS technology - Statistical Analysis, Geoprocessing, Image Processing and etc.
Mitto Consulting | Apr 2017 - Jan 2020
GIS Specialist
and external clients - Defined urban planning metrics to assess compliance with urban regulations on mining sector - Managed project expectations for a wide range of clients including private and government sectors
Aselsan | Dec 2016 - Mar 2017
Geographic Information Systems Engineer
RKSOFT YAZILIM | Nov 2016 - Mar 2017
GIS Specialist, Team Leader
Çözüm Planlama | Aug 2013 - Nov 2016
Urban Planner
- Created database pipelines to generate maps and graphs for project team - Analyzed geographical data using ArcGIS and Netcad - Collaborated in defining comprehensive planning and blueprint documents for urban planning projects - Acted as a strategic development consultant in sustainable planning projects
TEPAV | Economic Policy Research Foundation of Turkey | Jan 2013 - Jun 2013
Project Intern
- Meaning of Green Settlement Criteria in the Framework of Sustainable Development in Terms of Urban Transformation Practices. - Dialogue between European cultural capitals; I worked as a period assistant in Istanbul, Pecs, Ruhr.
İller Bankası | Jun 2012 - Sep 2012
Intern
İlbank meets the financing need of special provicial authorities also provides such administrations with consultancy services and assistance on urban projects.
TEPAV (Economic Policy Research Institute) | Jun 2012 - Aug 2012
Summer Research Intern
My Education
Take a look at my formal education
Master of Science - MS, Geographic Information Science and Remote Sensing
Akdeniz University | 2022
Master of Architecture - MArch, Archaometry
Orta Doğu Teknik Üniversitesi / Middle East Technical University | 2013
Bachelor's degree, Urban and Regional Planning
Suleyman Demirel University | 2013
Bachelor's degree, Urban and Regional Planning
Gazi University | 2012