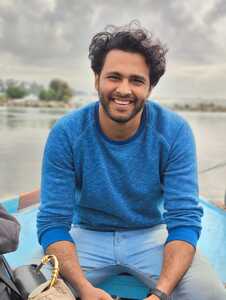 Data Analyst
siParadigm | Cairo
My Certifications
These are the industry credentials that I've earned.
DataCamp Course Completion
Take a look at all the courses I've completed on DataCamp.
My Work Experience
Where I've interned and worked during my career.
siParadigm | Apr 2022 - Present
Data Analyst
• Create, maintain, and present Tableau dashboards that track the performance of employees and different departments' KPIs for departments' managers and executive leaders, including opportunities for improvement and areas for growth. • Query MariaDB database to extract and manipulate data using SQL and Python with tools like Tableau DataPrep, DataGrip, and PyCharm to prepare data for reports and visualization. • Created dynamic dashboards to assist the Pathology team with day-to-day tasks, including productivity reviews, pending items, and performance evaluation. • Automated email reminders for pending items and tasks, contributing to a reduction in requests for status updates from team members. • Document business intelligence dashboards, Python scripts, and SQL Queries on Confluence dictionaries including requirements documents and user manuals, for use by different teams in an effort to increase efficiency and collective knowledge sharing.
UNLOCK | Jan 2021 - Oct 2022
Systems & Data Specialist
• Worked across marketing and product business units to build out the reporting infrastructure in Looker Studio; implementing 6 dashboards that were used by co-founders to drive critical business decisions. • Created more than 100 reports and custom dashboards to help subscribers understand the value of their subscriptions, which resulted in a renewal rate of 86%. • Reduced monthly spending on technology by 10% through building no-code systems, including a fully functional CRM with task assignment, and email automation using technologies like google sheets and Zapier. • Automated processing hundreds of emails and updating database in real-time, and automated 100% of client onboarding communication process, reducing time and cost associated with each new customer. • Managed product development life cycle--from gathering customer requirements to designing the architecture and design, to managing the software firm that developed the product. Introduced and oversaw the implementation of 90% of product features.
Handasi | Apr 2021 - Feb 2022
Digital Marketing Consultant
• Was hired to start a dedicated digital marketing team for the online subsidery of O-Ring Training: a leading mechanical engineering training provider. • Worked with the founders on defining digital marketing plan, key business metrics, team development plan, digital marketing budget and hiring criteria. • Interviewed, hired, trained, and mentored 4 marketers that led marketing initiatives resulting in 185% increase in web visits, and over 200% increase in enrolled students.
Berlitz Egypt | Feb 2020 - Jan 2021
Marketing Coordinator
Educate Me Foundation | Jul 2018 - Oct 2018
Digital Content Intern
TraveChat | Apr 2017 - Apr 2018
Jr. Digital Communication Specialist
Agaza | Feb 2016 - Sep 2016
Junior Social Media Specialist
My Education
Take a look at my formal education
Pre-Master's degree in Data Science
Cairo University | 2022
Bachelor of Applied Science (BASc), Mathematics
faculty of science | 2019