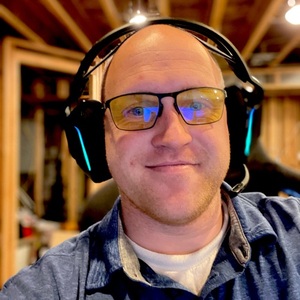 Data Scientist
Spoonful of comfort
My New Certification
Data Scientist Associate
My New Certification
Data Scientist Associate
Dynamic Data Scientist and Data Engineer with deep experience in applying advanced statistical and computational methods to derive actionable insights.
My Certifications
These are the industry credentials that I've earned.
Other Certificates
Google Foundations: Data , Data , Everywhere
DataCamp Course Completion
Take a look at all the courses I've completed on DataCamp.
My Work Experience
Where I've interned and worked during my career.
Spoonful of comfort | Mar 2021 - Present
Data Analyst
Data Pipeline Development: Designed custom data pipeline transporting data from HubSpot to BigQuery using Cloud Functions and Cloud Scheduler. GA4 Proficiency: Successfully set up tracking events to enhance data collection via Google Tag Manager. NLP Modeling: Engineered a model predicting customer purchase categories with an accuracy of 85%, enhancing marketing strategies and customer retention. BigQuery Expertise: Developed specialized tables for cohort analyses, harnessing the power of this cloud-based data warehouse. Data Visualization: Translated intricate data sets into comprehensible visual graphics for improved decision-making. Data Analysis: Mastered advanced data extraction & manipulation; proficient in identifying trends with supervised and unsupervised learning techniques. SQL Optimization: Regularly scrutinized and enhanced SQL queries, showcasing expertise in TSQL for advanced solution development and reporting.
Harmon Brothers Consulting | Jul 2020 - Present
Data Analyst
Analytics Dashboards: Pioneered the development and upkeep of dynamic analytics dashboards using state-of-the-art tools, offering real-time, pinpoint insights for key decision-makers. Data Preparation: Employed meticulous data extraction and cleansing methods on diverse sources like Facebook, Ecommerce platforms, and Google Ads, guaranteeing unparalleled data precision. Business Analytics: Crafted exhaustive analytic reviews on pivotal metrics such as Lifetime Customer Value, Email Attribution, and Financial Proforma, fostering data-driven decision-making and fueling business expansion. Advanced Data Exploration: Utilized sophisticated R programming methodologies for profound data scrutiny, unveiling critical marketing insights and charting the course for result-oriented marketing initiatives. Excel Reporting: Generated myriad Excel templates for efficient data aggregation and presentation, empowering stakeholders with immediate access to crucial metrics, influencing resource distribution decisions. Statistical Collaboration: Orchestrated a seamless blend of statistical analysis, design, and information dissemination, synergizing with diverse teams to exceed business objectives and benchmarks.
Harmons Grocery | Mar 2016 - Jun 2020
Manager
Data-Driven Decision Making: Managed a thriving $2.5-million business, directing daily operations for optimal profitability. Expertly wielded Domo Data Analytics to elevate gross profit margins from 23.5% to 28.5%, testifying to my ability to harness data for pivotal business decisions. Sales Forecasting & Inventory Modeling: Demonstrated proficiency in data science by employing Excel for sales predictions and inventory quantification, underscoring my acumen in leveraging software tools to fine-tune business outputs. Data-Informed Team Management: Assessed employees' skill sets using data-driven evaluations, allotting responsibilities based on their proficiency and training. This strategic approach ensured personnel flourished in their capacities, amplifying business success. Adaptive Scheduling & Optimization: Agilely adapted role allocations and timetables, harmonizing dynamic business requirements with process efficiencies, staff expertise, and client expectations.
Vivint | Jan 2013 - Mar 2016
IT
System Verification through Data Analysis: Assisted installers in validating system connections, employing a rigorous analytical approach to ensure optimal functionality. Customer Tech Support & Data Diagnostics: Addressed customer technical issues related to their security systems, leveraging diagnostic analytics to pinpoint and address the root cause of disruptions. Advanced Troubleshooting: Employed data-driven methodologies to identify and rectify system and software anomalies, highlighting my proficiency in problem-solving using analytical tools. Usability & Functionality Enhancement: Systematically investigated and remedied system challenges, utilizing data analytics to optimize user experience and enhance overall system performance.
My Education
Take a look at my formal education
Associates of Science in Mathematics
Utah Valley University | 2014