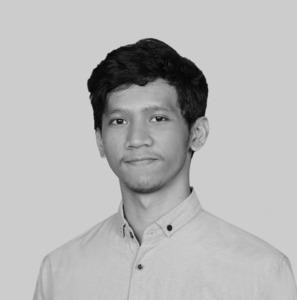 Data Scientist
Fortech Indotama | Jakarta Indonesia | Bandung, Indonesia
My New Certification
Data Scientist Professional
My New Certification
Data Analyst Associate
My New Certification
Data Scientist Associate
My New Certification
Data Scientist Professional
Data gardener, nurturing insights to bloom and thrive in the data ecosystem.
My Work
Take a look at my latest work.
My Certifications
These are the industry credentials that I've earned.
Data Scientist
Professional
DataCamp Course Completion
Take a look at all the courses I've completed on DataCamp.
My Work Experience
Where I've interned and worked during my career.
Fortech Indotama | Feb 2023 - Present
Data Scientist
• Scraped the website of the Forestry Service, Constitutional Court to carry out the analysis process and create a visual dashboard of the analysis results with Tableau and Power BI. • Conducted sentiment analysis from Twitter to see people's views on public policies and issues that are circulating.
Global Data Inspirasi | Mar 2022 - Feb 2023
Data Scientist and Python Engineer
• Experienced in analyzing data signals from gadgets using Python and Scikit-Mobility library to improve public transportation services efficiency by up to 25%. • Proficient in creating an interactive dashboard to evaluate the Ministry of Communication and Informatics' performance for the last 3-5 years, contributing to the development of the ministry's performance by up to 20%. • Expertise in developing an application website using ArcGIS and JavaScript to view population density, costs, and carbon emissions per trip, simplifying the handling of housing and transportation issues in big cities by up to 15%.
My Education
Take a look at my formal education
Bachelor in Computer Science
Padjadjaran University | 2022