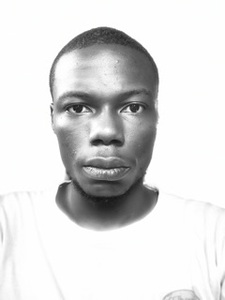 Student
Saint Jean School of Engineering
My New Certification
Data Analyst Associate
My New Certification
Data Scientist Professional
My New Certification
Data Scientist Associate
My New Certification
Data Analyst Associate
Curious explorer of data landscapes, seeking hidden treasures.
My Certifications
These are the industry credentials that I've earned.
Data Scientist
Professional
Other Certificates
WorldQuant University Applied Data Science Lab
DataCamp Data Scientist Associate
DataCamp Data Scientist Professional
DataCamp Course Completion
Take a look at all the courses I've completed on DataCamp.
My Work Experience
Where I've interned and worked during my career.
INS Cameroun | Feb 2018 - May 2018
Statistician intern
Analysis of the use of social media and the security of computer systems within Cameroonian Public Administrations in 2017.
237Fact | Jul 2017 - Present
Senior Data Scientist
In my role as a Freelance Consultant Statistician, it is a question of supporting medical students (Odontostomatology, General medicine, Pharmacy, etc.) in their end-of-study work. This follows these steps: Design data collection questionnaires; Design tailor-made data entry application(s) (in paper or digital mode) according to customer needs; Perform descriptive and predictive data mining (Building Classification and Regression Models); Create and optimze databases ; Build interactive Dashboards. Main working tools: R, Python, Kobotoolbox, CsPro, SPSS, Excel, Epi Info among others.
Crystals Services | Jul 2016 - Sep 2016
Web Developer/Integrator Intern
Work as a developer/integrator of web solutions and on adding modules/fixing bugs on an internal project management tool.
My Education
Take a look at my formal education
Certificate Of Accomplishment For the Applied Data Science Lab, Informatique
WorldQuant University | 2033
Master's degree, Data Science
Saint Jean School of Engineering | 2024
Certified Data Scientist Associate, Data Science
Ingressive For Good & DataCamp | 2023
Bachelor of Sociology and Anthropology, Sociology and Anthropology
University of Yaoundé 1 | 2021
Senior Technician Statistician, Statistics and Economy
ISSEA-CEMAC | 2018