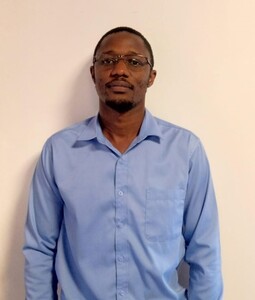 Snr Cordinator Data and Analystics
Jacaranda Health | Nairobi
My New Certification
Data Scientist Professional
My New Certification
Data Analyst Professional
My New Course
Introduction to Python
My New Certification
Data Scientist Professional
Quantitative wordsmith, translating complex concepts into elegant equations.
My Certifications
These are the industry credentials that I've earned.
Data Scientist
Professional
Other Certificates
DataCamp Data Analyst Professional
DataCamp Data Sciesntist Proffessional
DataCamp Course Completion
Take a look at all the courses I've completed on DataCamp.
My Work Experience
Where I've interned and worked during my career.
(CHS) | Feb 2018 - Feb 2018
Quality of Care Consultant
Duties and Responsibilities • Conducting data collection of assessment of quality of RMNCH+A care services in selected facilities in and Kilifi county to include: o Direct observation of the care and/or observation on simulated clinical case scenarios o Providing interviews and skills assessment o Conducting interviews with health facility management o Conducting Patient/client interviews o Reviewing of medical documentation and statistical report reviews o Reviewing of medical infrastructure and inventory o Conducting standard data quality procedures
(CHS) | Feb 2018 - Feb 2018
Quality of Care Consultant
Achievements and Responsibilities o Direct observation of the care and/or observation on simulated clinical case scenarios and conducting Patient/client interviews o Conducting interviews with health facility personnel and management o Reviewing of medical documentation and statistical reports o Reviewing of medical infrastructure and inventory o Provided feedback report and interventional recommendations post assessment o Established a baseline level of practice in RMNCH+A
Marie Stopes Kenya | Sep 2017 - Dec 2017
Nursing Officer
Duties and Responsibilities  Provision of family planning services  Health education and counseling  Documentation and data entry on the clic software  Planning for outreach services  Patient care audits and follow up
University Research Co., LLC (URC) & Center for Human Services | Invalid Date - Present
Jacaranda Health | Mar 2021 - Present
Snr Coordinator Data and Analytics
Afya Halisi (JHPIEGO) | Sep 2018 - Oct 2018
Quality of Care Specialist
Achievements and Responsibilities o Audit of medical documentation and statistical reports on Reproductive, Maternal, Neonatal, Child Health and Adolescent services (RMNCH+A) o Direct observation of the care and/or observation on simulated clinical case scenarios and reviewing of medical infrastructure and inventory o In-depth structured interviews o Provided feedback report post-assessment and interventional recommendations o Established the baseline level of practice in RMNCH+A in Kitui County
(CHS) | May 2017 - Jun 2017
Quality of Care Consultant
Duties and Responsibilities • Conducting data collection of assessment of quality of RMNCH+A care services in selected facilities in Kisumu and Kilifi counties to include: o Direct observation of the care and/or observation on simulated clinical case scenarios o Providing interviews and skills assessment o Conducting interviews with health facility management o Conducting Patient/client interviews o Reviewing of medical documentation and statistical report reviews o Reviewing of medical infrastructure and inventory o Conducting standard data quality procedures
Nairobi Womens Hospital | Jan 2016 - Dec 2016
Nursing Officer
Duties and Responsibilities  Monitor labor and Conduct deliveries at the maternity unit  Anticipate, plan and respond to health emergencies in the unit  Support and educate mothers on infant feeding and nutrition in accordance with baby friendly initiatives  Providing nursing care to newborns in the Special Baby Unit  Proper documentation and maintenance of patients' health records  Development, implementation and evaluations of the individual plans of care
St. Clare's Kaplong School of KRCHN | May 2013 - Aug 2015
Nurse Tutor
Duties and Responsibilities  Classroom instruction in general nursing, basic sciences, community health and maternal health.  Setting, moderation, invigilation of examinations and analysis of results.  Clinical area student supervision, instruction, assessment and checklist standardization  Providing guidance and supervision of students case studies and research projects  Planning and executing mock emergency drills such as fire drills.  Class tutor responsible for planning, teaching and examination scheduling.  Training students on the use of ICATT (I.M.C.I Computer Adapted Training Tool)  Maintenance of student's records  Review of policy
AIDS Relief, Asumbi Mission Hospital | Jun 2012 - Apr 2013
Project Nurse
Duties and Responsibilities  Working as part of a team to offer HIV and TB care and treatment services to clients at the Comprehensive Care Centre  Performing pediatric psychosocial counselling and supporting pediatric HIV status disclosure among guardians.  Daily audits of patients' files post care provision to evaluate quality and institute corrective measures as needed.  Conducting training sessions for staff and community health workers on topics such as pediatric disclosure, medication adherence, HIV-Tb co- infections and prevention with positives  Engaging with stakeholders, the community and other partner organizations on issues such as improving uptake of care and seeking alternate sources of funding.  Representing AIDS Relief at the forums at sub-county and county level.  Preparation for and collection of samples for PCR, CD4 and viral load measurement  Data collection, audits and analysis of project performance
University Research Co., LLC (URC) & Center for Human Services | Invalid Date - Present
My Education
Take a look at my formal education
Masters of Science, Tropical and Infectious Diseases
University of Nairobi | 2018
Bachelor of Science - BS, Nursing
University of Eastern Africa Baraton | 2009