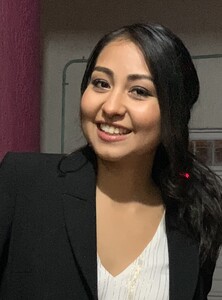 Data Analyst
SELC College
My Certifications
These are the industry credentials that I've earned.
DataCamp Course Completion
Take a look at all the courses I've completed on DataCamp.
My Work Experience
Where I've interned and worked during my career.
Meru (YC W21) | Oct 2022 - Jan 2023
Data Analyst
-Data definition for main tables and data manipulation. -Ad-hoc data tasks to help business and operational teams. -Performance of exploratory analysis and communication of findings and results to stakeholders. -Automate data-driven processes.
Clip | Jul 2022 - Sep 2022
Data Analyst
-Identification of opportunities and improvements on analytics processes and results. -Performance of exploratory analysis and communication of findings and results to stakeholders. -Design of experiments, hypotheses testing and construction of analytical models to help executives and product managers make better decisions. -Ad-hoc data tasks to help business and operational teams
SARC. Risk Analysis Consultancy | Apr 2021 - Jun 2022
Actuarial Analysis Consultant
-Construction, exploration and data analysis with elements of risk. -Data modeling to estimate or complement missing information. -Analysis and structuring of risk transfer mechanisms
My Education
Take a look at my formal education
Diploma in International Business Communication
SELC College | 2023
Diploma of Education, Educación Financiera
CONDUSEF | 2020
Bachelor's degree, Actuarial Science
Universidad Autónoma de Yucatán | 2020