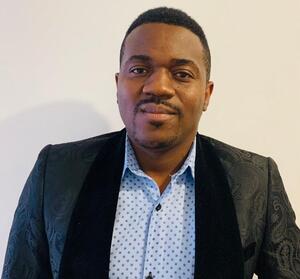 Data analyst
M analyst | sweden
My New Certification
Data Analyst Associate
My New Course
Introduction to SQL
My New Project
Introduction to DataCamp Projects
My New Certification
Data Analyst Associate
Analytical conductor, harmonizing data symphonies for actionable insights.
My Work
Take a look at my latest work.
My Certifications
These are the industry credentials that I've earned.
Other Certificates
DataCamp Data analyst associate
DataCamp Course Completion
Take a look at all the courses I've completed on DataCamp.
My Work Experience
Where I've interned and worked during my career.
M analyst | Aug 2022 - Present
Data Analyst
Agyati Cooperative Credit Union ltd | Apr 2018 - Aug 2019
Credit Analyst
Emmanuel's Farm | Jan 2018 - Jan 2019
Business Analyst Consultant
Nsanimunwi Cooperative Credit Union ltd | May 2014 - Jun 2017
Branch office Manager
➢ Oversee the day-to-day running of the branch office by supervising the accounting, treasury, and credit departments. Prepared reports on Minimum capital requirements, Liquidity coverage ratios, and Net stable funding ratios and sometimes attended board meetings to discuss the branch office's critical issues.
Nsanimunwi cooperative Credit Union | Jun 2011 - May 2014
Accountant
•Used Micro Factsheets on Excel to analyse data related to the financial performance of the microfinance bank, which led to a 50% increase in decision-making due to better data visualisation. * Posted journal entries with Alpha accounting software (a software similar to SAP), produced cash flow statements, and carried out daily reporting and variance analysis based on the OHADA and IFRS. •Engaged with external and internal auditors during auditing. •Carried fair evaluation on the financial statement, based on IFRS9, which improved reporting quality by 10 % ◘Performed Financial reporting by consolidating the Union's branch accounts and participated in the budgeting process.
My Education
Take a look at my formal education
Master's degree in Accounting and Finance, Corporate Governanace
Linnaeus University | 2020
Master's of Business Administration , Accounting and Finance
University of Bamenda | 2018
Bachelor's degree, Accounting
University of Buea | 2010
Cameroon General certicate of Education (GCE) Advance Level, management
Licee Molyko Buea | 2007