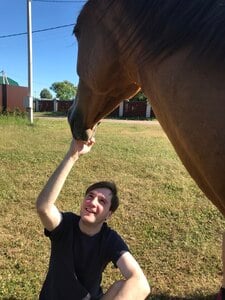 Nikita Shabankin
Data Scientist
None | St. Petersburg
My New Workspace
Who's That Abalone?
My New Track
Data Scientist
My New Workspace
Who's That Abalone?
My Certifications
These are the industry credentials that I've earned.
Other Certificates
Cambridge Assessment English Cambridge English Language Test at Level Advanced C1
DataCamp Course Completion
Take a look at all the courses I've completed on DataCamp.
My Work Experience
Where I've interned and worked during my career.
Wrike | Jun 2019 - Jul 2020
Recruitment Researcher
My Education
Take a look at my formal education
Master's degree in Psychology
Saint Petersburg State University | 2017
Bachelor's degree in Psychology
Saint Petersburg State University | 2014