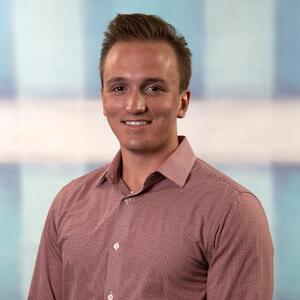 Nick Bryson
Senior Data Analyst
CDW
DataCamp Course Completion
Take a look at all the courses I've completed on DataCamp.
My Work Experience
Where I've interned and worked during my career.
CDW | Mar 2022 - Present
Sr. Analyst
Sr. Analyst - Strategy: The Business Transformation team is a strategic group focused on driving change to the company's operating model to drive efficiency, increase effectiveness, and improve customer experience. My group supports various business stakeholders across the organization to accelerate growth and deliver on a portfolio of opportunities and projects. Key responsibilities include: -Provide actionable insights and accurate financial reporting, high-level analysis, and recommendations aimed at categorizing the potential benefit/ value for multiple project ideas aimed at enhancing the company's bottom line -Develop business cases defined with clear scope, target audience, and intended outcomes -Assemble and deliver ongoing communication to key stakeholders -Gather and validate assumptions through data to ensure benefit can be realized
CDW | Mar 2021 - Mar 2022
Analyst
Analyst, Strategy & Insights - eCommerce: Responsible for the reporting and monitoring of KPIs for our eProcurement and Purchase products, becoming a key partner of the Product Managers. In addition, I also organized weekly team meetings and led weekly KPI meetings with department leadership to review the overall performance of the business, as well as discuss deep-dives into drivers of the business. Special projects I worked on include developing machine learning models, creating automated reports in Power BI, creating new KPIs, as well as contributing to strategic work groups to recreate the company's go-to-market strategy. Responsibilities include: -Root Cause Analysis -Leverage machine learning to develop deep insights -Report Automation -Dashboard Generation -Data Visualization -Performance/KPI reporting -Webpage Tagging
CDW | Oct 2018 - Mar 2021
Associate Data Analyst
government, education, and healthcare organizations. Our broad array of offerings range from hardware and software to integrated IT solutions such as security, cloud, data center, and networking.
Cambridge Global Payments | Jun 2017 - Jan 2018
Research Analyst Intern
Zeta Beta Tau Fraternity | Dec 2016 - Jan 2018
President
My Education
Take a look at my formal education
Bachelor of Business Administration (BBA), Business Analytics and Information Systems in Bachelors
The University of Iowa Tippie College of Business | 2018