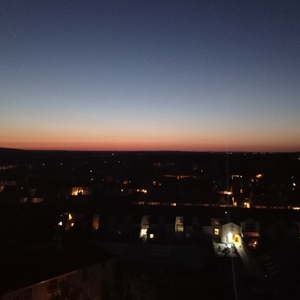 Godspower Oboli
Analyst
LCP
DataCamp Course Completion
Take a look at all the courses I've completed on DataCamp.
My Work Experience
Where I've interned and worked during my career.
LCP | Jan 2023 - Present
Analyst
- Forecasting disease burden, healthcare demand, and cost. - Analysing demand patterns of healthcare providers to improve care delivery. - Design and simulation of reimbursement models including outcomes-based agreements. - Risk prediction and modelling. - Estimating the cost-effectiveness of a range of interventions more holistically from both patients and health systems perspectives. - Real world evidence studies using electronic healthcare records, registries, biobanks, and databases.
LCP | Oct 2022 - Dec 2022
Health Analytics Intern
54gene | Jun 2020 - Aug 2021
Field Data and Quality Control Specialist
Projects -NCD-GHS: Non-communicable Diseases Genetic Heritage Study -NiCGen: Nigerian Cardio-metabolic Diseases Genomics -Parkgenome: Genome Wide Association Study of Parkinson's Disease among Nigerians -Cogenome: Genome Wide Association Study of Chronic Obstructive Pulmonary Disease among Nigerians
Access to Basic medical Care Foundation | Mar 2020 - Jul 2021
Medical Officer
Bimi Online for Africa | Dec 2018 - Mar 2021
Co-Founder
Saved to Love Missions | Dec 2017 - Dec 2020
Founding Member/Team Leader for Medical Outreaches
Provision of point of care tests and essential medicines to rural populations in South Western Nigeria.
University College Hospital, Ibadan | Jan 2019 - Dec 2019
House Physician
Hutzpa Center for Innovation and Development | May 2019 - Oct 2019
Trainee
Trained in leadership, innovation management, and project management, and carried out a capstone project on innovation in mental health
Institute of Child Health University of Ibadan | Sep 2018 - Nov 2018
Research Assistant
University Of Ibadan Medical Students' Association (UIMSA) | Jan 2017 - Jan 2018
Chairman of the Electoral Commission
Lagos University Teaching Hospital | Jul 2017 - Jul 2017
Student Intern
Triage and stabilization of patients presenting to the emergency department
My Education
Take a look at my formal education
Master of Science - MSc, Global Health Science and Epidemiology in Global Health Science and Epidemiology
University of Oxford | 2022
Bachelor of Medicine, Bachelor of Surgery - MBBS, Medicine and Surgery in Medicine and Surgery
University of Ibadan | 2018