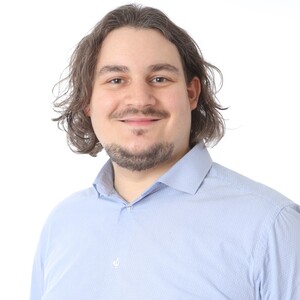 Data Scientist
Freelance
My Certifications
These are the industry credentials that I've earned.
Other Certificates
Coursera Machine Learning Specialization
DataCamp Course Completion
Take a look at all the courses I've completed on DataCamp.
My Work Experience
Where I've interned and worked during my career.
Tanker | Oct 2015 - Jan 2016
Ingénieur en développement C++
Développement de fonctionnalités back-end (multi plateformes) ainsi que front- end (Windows API Win32) en C++ pour une solution de sécurité.
DONTNOD Entertainment | Apr 2015 - Oct 2015
Développeur Gameplay/UI
Travail réalisé en tant que stage de fin d'études à Epitech. Développement d'éléments de gameplay et d'interface utilisateur en C++ avec le moteur de jeu Unreal Engine 4.
ARKAMYS | Oct 2014 - Dec 2014
Développeur C++
Développement d'une application innovante (C++/Qt) ainsi que d'une application Android compagnon.
My Education
Take a look at my formal education
Master of Science - MS, Intelligence artificielle  · (septembre 2018 - février
USI Università della Svizzera italiana | 2022
Titre d'Expert en technologies de l'information, Informatique
EPITECH | 2015
Exchange Student Program in Game and Mobile Contents, Game Development Department, Informatique
계명대학교 | 2014
Licence informatique, Informatique
Université Bordeaux I | 2012
DUT Informatique, Informatique
Université de Limoges | 2011