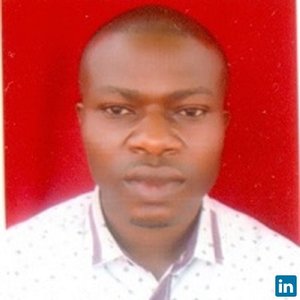 Ogah Godwin
Akademia WSB | Poland
DataCamp Course Completion
Take a look at all the courses I've completed on DataCamp.
My Work Experience
Where I've interned and worked during my career.
Research and Data Solutions Ltd | Mar 2017 - May 2021
IT/Data Manager
Create and enforce policies for the effective management of data and IT resources. Formulate techniques for quality data collection to ensure adequacy, accuracy, and legitimacy of data. Analyzing multiple datasets, work with data visualization tools, and creating dashboards, creating reports, and using spreadsheet software, database queries (e.g., SQL), and quantitative modeling. Provide support to staff on daily IT issues. Coordinate digital real- time data collection, management, and analysis using either ODK, SPSS, STATA Excel and/or Python.
Abuja Graduate School | Feb 2016 - Mar 2017
Information Technology Executive
ICT Executive specialized in monitoring of computer hardware and software against physical and cybersecurity threats. The officer also created and maintained computerized records and generate reports. Diagnosed and troubleshoot computers and other related devices. Resolved system problems, network IP conflicting, printer photocopier and scanners maintenance. Led hardware and software system installations and resolved IT related issues in the firm. Responsible for ICT administration, asset management, ICT procurement, coordinating for the implementation of firms-driven ICT projects within the school and improving cybersecurity postures. Assist the Senior ICT Manager on any given task. Installation, testing and commissioning, maintenance, and repair of ICT resources. Work with teachers, learners, and other administrative staff.
National Agency for Food and Drug Administration and Control | Aug 2014 - Aug 2015
IT /Research Assistant (NYSC Corps Member)
Under the supervision of the M&E officers, the Research Assistant contributed to the implementation of M&E activities both in-office and on the field. Participated in document reviews, field data collections for inspection, monitoring & evaluation activities, polls, surveys, FGD & KII sessions, data verifications, and kept track of project key indicators. Assist staff with software issues, scripting of the questionnaire using ODK and other tools. Ensure data quality and other information collected in the field. Contributed to data analysis and reporting by generating pivot tables and proofreading. Support program team in step-down training for field staff. Responsible for device collection and documentation.
My Education
Take a look at my formal education
Master of Science - MSc, Data Science
WSB University | 2022
Bachelor's degree, Computer Science in Computer Science
Benue State University | 2014