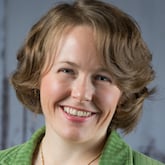 Meredith Olson
Data Training Coordinator
Virginia Department of Health | Bloomington, Illinois
My New Course
Introduction to Python
My New Project
Analyzing Students' Mental Health in SQL
My New Course
Introduction to Python
Numbers enthusiast, translating data into meaningful insights.
My Work
Take a look at my latest work.
My Certifications
These are the industry credentials that I've earned.
Other Certificates
Google Data Analytics Professional Certificate
The Wharton School, University of Pennsylvania People Analytics Specialization Certificate
DataCamp Course Completion
Take a look at all the courses I've completed on DataCamp.
My Work Experience
Where I've interned and worked during my career.
Virginia Department of Health | Mar 2022 - Present
Data Training Coordinator
Unitarian Universalists of Clearwater | Oct 2020 - May 2022
Transitional Director of Lifelong Learning
Harbor Light Hospice | May 2020 - Sep 2020
Spiritual Counselor/Chaplain
Unitarian Universalist Church of Bloomington-Normal | Sep 2019 - Jul 2020
Ministerial Intern
Advocate BroMenn Medical Center (now Carle BroMenn) | Sep 2019 - Nov 2019
Chaplain Resident
Erlanger Baroness Hospital | Jan 2019 - May 2019
Chaplain Intern
Self-Employed Contractor | Sep 2017 - Present
Data Analyst & Health Educator
North Shore Unitarian Church | Aug 2015 - Aug 2017
Interim Director of Lifespan Religious Education
Unitarian Universalist Church of Nashua | Aug 2014 - Jul 2015
Interim Director of Lifespan Religious Education
Unitarian Universalist Church of Bloomington-Normal | Jan 2014 - May 2014
Sabbatical Director of Lifespan Religious Education
My Education
Take a look at my formal education
Master of Divinity in Religion and Theology
United Theological Seminary of the Twin Cities | 2020
Certificate in Massage Therapy
Northwestern Health Sciences University | 2012
Master of Science in Kinesiology
Illinois State University | 2009
Bachelor of Science in Sociology
Illinois State University | 2002