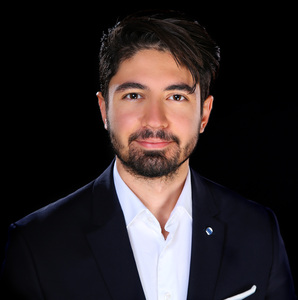 Data Scientist
Montanuniversitaet Leoben | Austria
My Certifications
These are the industry credentials that I've earned.
Data Scientist
Professional
Other Certificates
DataCamp Python Programmer Track
DataCamp Data Scientist with Python
ThePowerMBA TPMBA GLOBAL HARVARD
edX edX Verified Certificate for Mathematical Optimization for Engineers
Coursera Deep Learning Specialization
edX edX Verified Certificate for Probability - The Science of Uncertainty and Data
edX edX Verified Certificate for Machine Learning with Python-From Linear Models to Deep Learning
Coursera Machine Learning
DataCamp Course Completion
Take a look at all the courses I've completed on DataCamp.
My Work Experience
Where I've interned and worked during my career.
Montanuniversität Leoben | Oct 2020 - Present
Data Scientist
•Generated high-quality Scanning Electron Microscopy images using Generative Adversarial Networks (GANs) saving costs on equipments. •Developed a powerful Fluid Flow Simulation software for laboratory core analysis that accurately predicts flow behavior and improves resource management. •Developed a software for automatic optimal parameters detection for laboratory database data, resulting in more accurate and efficient data analysis and interpretation.
OMV | Jul 2019 - Aug 2019
Petroleum Engineering Intern
•Analyzed production and reservoir data of gas condensate fields in Tunisia while working in international teams.
My Education
Take a look at my formal education
Business Expert Program
ThePowerMBA | 2022
Master's degree, Engineering
Montanuniversität Leoben | 2020