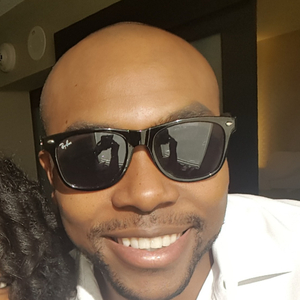 Orane Farquharson
Revenue Operations
WoW Legal Experience | Canada
My Certifications
These are the industry credentials that I've earned.
Other Certificates
Linkedin Learning Data Science Foundations: Fundamentals
Teachable GRC Masterclass
FORTINET Fortinet Network Security Expert Level 2: Certified Associate
Tryhackme Networking Fundamentals
DataCamp Course Completion
Take a look at all the courses I've completed on DataCamp.
My Work Experience
Where I've interned and worked during my career.
WOW Legal Experience | Mar 2023 - Present
Back End Developer
Small Thangs | Jan 2021 - Present
Co-Founder / System Administrator
Security Lead E-commerce manager
Cieled Professional Services | Jan 2015 - Jan 2021
Founder
Light and Life Ministries Toronto | Jan 2015 - May 2017
Project Lead/ System Administrator
Training and Security Awareness Verified user key card access Designated volunteer user access to Google Workspace Ensured copyright compliance and royalty eligibility Created training manuals for new software deployment Installation Multimedia Project Execution Conducted annual progress meetings with board members for further resource allocation and funding priorities Established business continuity plan for internet disruption and electricity grid failure Procured equipment for campus multimedia network upgrades, including monitors, network hubs, computers, cameras, headsets, and HDMI adapters Coordinated a team of 10 contractors and volunteers for a building network wiring project Forecast projected "life of use" of storage devices to last more than 5 years Integrated cost reduction workflows to live events while increasing user reach Improved operational efficiency with lower energy use equipment throughout the campus Created social media platform and 700% increase in subscriptions in 1 year
My Education
Take a look at my formal education
Web3 Interactive Bootcamps, JavaScript
Alchemy University | 2023
Data Analyst
DataCamp | 2023
Information Technology, Cloud
CourseCareers | 2023
Bachelor of Business Administration - BBA, Banking, Corporate, Finance, and
University of Technology, Jamaica | Invalid Date