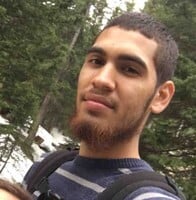 Oscar Herrada
No Role
No Affiliation
My New Course
Introduction to Python
My New Project
Introduction to DataCamp Projects
My New Course
Introduction to Python
Insights conductor, orchestrating a symphony of knowledge from data melodies.
My Work
Take a look at my latest work.
My Certifications
These are the industry credentials that I've earned.
Other Certificates
Coursera Google Data Analytics Certificate
Coursera PostgreSQL for Everybody Specialization
CompTIA CompTIA Data+
DataCamp Course Completion
Take a look at all the courses I've completed on DataCamp.
My Work Experience
Where I've interned and worked during my career.
Amerilife of Florida LLC | Jan 2020 - Jul 2020
Independent Insurance Agent
Kelly Services | Aug 2019 - May 2020
Substitute Teacher
educatinglittleminds | Jan 2018 - Aug 2019
Book Author
Direct Auto Insurance | Aug 2017 - Feb 2018
Insurance Sales Agent
Settlement Solutions | May 2015 - Oct 2015
Program Recruiter
GEICO | Jul 2014 - Mar 2015
Customer Service Representative
TruGreen | Aug 2013 - Jun 2014
Telesales Representative
Walmart | Nov 2011 - Jul 2013
Unloader
My Education
Take a look at my formal education
No Degree in No Major
No School | 2020