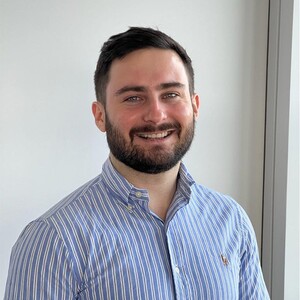 Oliver Waddup
Data Scientist
Magnetic Rock
My New Course
Intermediate SQL Queries
My New Project
Dr. Semmelweis and the Discovery of Handwashing
My New Track
Data Scientist
My New Course
Intermediate SQL Queries
Analytical pioneer, exploring uncharted territories in the world of data.
My Certifications
These are the industry credentials that I've earned.
Other Certificates
DataCamp Data Scientist with Python
DataCamp Course Completion
Take a look at all the courses I've completed on DataCamp.
My Work Experience
Where I've interned and worked during my career.
Magnetic Rock | Aug 2022 - Present
Product Data Scientist
Utilised advanced data analysis and statistical modelling techniques to extract valuable insights and provide data-driven recommendations for enhancing product development and performance. Collaborated with cross-functional teams to solve complex problems, optimised user experiences, and informed product strategy through data-driven insights. ● Proficient in advanced SQL techniques, adept at querying databases and proficient in writing performant, scalable, and complex queries on databases with millions of rows of data. Developed custom reports by utilising CTEs, joins, and aggregations to extract insights from limited data. ● Demonstrable Python experience in data cleaning and pre-processing techniques, ensuring data quality and integrity to enhance the accuracy and reliability of analytical results (implemented Pandas, NumPy, Matplotlib and scikit-learn, amongst many others). ● Implemented machine learning algorithms (e.g., regression and clustering) to extract actionable insights and drive predictive modelling for business applications. ● Exhibited exceptional communication skills by effectively presenting complex technical concepts to non-technical stakeholders, translating data insights into actionable recommendations using intuitive Tableau dashboards. Created insightful visualisations that identified areas with substantial potential for product development, driving key objectives, return on investment, and enhancing user satisfaction.
City, University of London | Jul 2019 - Aug 2022
PHD Researcher
● PhD studentship recipient, funded by the US Navy, specializing in probabilistic inference frameworks. ● Extensive research on statistical relationships in individuals' actions/decisions, focusing on quantum and Bayesian models applied to human decision making. ● Published work can be found on Google Scholar. ● Collaborated within a multidisciplinary team of psychologists and physicists. ● Instructed undergraduate statistics for two years, proficient in SPSS, t-tests, chi-square, and multivariate analyses.
London Business School | Jul 2016 - Jun 2019
Behavioural Lab Assistant
● Extensive experience conducting quantitative and qualitative research studies, utilising various settings including in-person, online, and field. ● Proficient in software applications for experimental design, such as Qualtrics, SurveyMonkey and Typeform to create and execute experiments effectively. ● Experienced in working with specialized hardware for behavioural research, including Tobii X120 Eye Tracker and BioPac. ● In-depth knowledge of crowdsourcing platforms, including SONA, Prolific, and MTurk, leveraging these platforms for participant recruitment and data gathering. ● Well-versed in ethical review policies and processes, providing guidance to the Ethics chair on approval procedures and methodological challenges. ● Demonstrated competence in preparing ethical review documents for personal research projects throughout the duration of my PhD.
My Education
Take a look at my formal education
Doctor of Philosophy - PhD, Psychology
City, University of London | 2022
Bachelor of Science (BSc), First Class (Hons), Forensic Psychology
University of Portsmouth | 2015