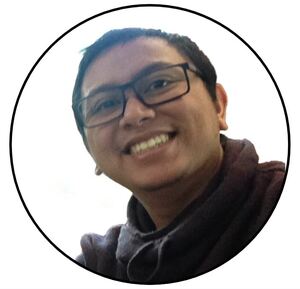 Taufiq Taufiqurrahman
Data Engineer
DataCamp Course Completion
Take a look at all the courses I've completed on DataCamp.
My Work Experience
Where I've interned and worked during my career.
Recogizer | Apr 2022 - Present
Data Engineer
- Developing robust data models and pipelines using Python libraries, including data manipulation, data processing, and machine learning. - Deploying ETL processes using Airflow, scheduling, and orchestrating tasks in a Kubernetes and Nomad environment for improved efficiency and scalability. Utilizing RabbitMQ and Kafka for message brokering and handling real-time data flow between processes. Ensuring data integrity, efficient storage and retrieval of data using PostgreSQL, and Cassandra/ScyllaDB, along with cloud computing services such as Azure, Amazon S3, and Digital Ocean. - Contributing to the creation and performance enhancement of digital twins in IoT with AI applications. Utilizing Prometheus and Grafana for system monitoring and alerting. - Collaborating on the development of application deployment services using Golang. - Implementing CI/CD pipelines using Gitlab and Docker. - Developing server-side applications using Flask and FastAPI, crafting web interfaces with HTML, CSS, JS, and building interactive dashboards using Plotly, Matplotlib, and Seaborn, which enables smooth data interaction and facilitates data-driven decision making.
Ludwig-Maximilians Universität München | May 2018 - Apr 2022
Researcher
Ludwig-Maximilians Universität München | Oct 2017 - May 2018
Research Assistant
- Experimenting on 3D subsurface anisotropic models (hexahedral elements) with 6C sensors - Simulating seismic wave propagation with Salvus code (www.mondaic.com) (C++ and Python) on high-performance parallel-computers - Using Jupyter-notebook for interactive data query, filter, analysis, visualization - Applying MUltiple SIgnal Classification (MUSIC) algorithm for automatic data characterization
PERTAMINA EP | Jan 2015 - Aug 2015
Evaluation and Exploration Strategy Analyst
PERTAMINA EP | May 2011 - Dec 2014
Exploration Geoscientist
- Interpreting 2D/3D multi-year seismic data (Petrel, Decision Space) - Characterizing seismic reservoir with seismic data inversion toolbox (Hampson Russell) by integrating borehole and seismic data - Proposing the best location-to-drill based on the 3D subsurface model and petroleum volumetric estimation - Generating rock classification and depositional environment prediction using ML (Python)
PT Tesla Indonesia | Jun 2009 - Oct 2010
Data Processing Geophysicist
- Team lead for three seismic data reprocessing projects (Land, Marine, Transition) - Correcting field recording signal ray-path geometries and enhancing signal- to-noise ratio by applying noise suppression techniques and multi-domain digital filtering - Using Halliburton's ProMAX (https://www.landmark.solutions/SeisSpace- ProMAX) on parallel-computers
PT. Exspan Petrogas Intranusa | Jan 2009 - Jun 2009
Jr. Data Processing Geophysicist
Project: Application of Common Reflection Surface (CRS) Stack Zero Offset to Seismic Data Processing
My Education
Take a look at my formal education
Doctor's Degree, Geophysics
Ludwig-Maximilians-Universität München | 2023
Master degree, Geophysics
Technical University Munich | 2017
Bachelor's degree, Geophysical Engineering
Institut Teknologi Bandung | 2009