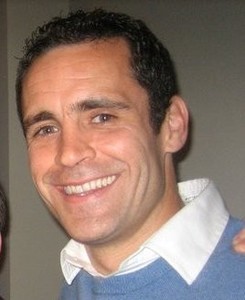 Patrick Myers
Specialized Engineer T3
CACI International, Inc | Washington, DC
DataCamp Course Completion
Take a look at all the courses I've completed on DataCamp.
My Work Experience
Where I've interned and worked during my career.
CACI International Inc | Sep 2017 - Present
Senior Naval Marine Engineer
Machinery System Engineering Manager (SEM) for the T-AGOS(X) program in support of NAVSEA 05D4 Ship Design Manager (SDM). Leads a team of mechanical and electrical engineers for the design of the machinery and propulsion plant of the T-AGOS(X) ship recapitalization effort. Machinery SEM team design efforts include development of trade studies and selection of the propulsion plant, development of electrical plant architecture, propulsion plant machinery selection, machinery plant concept diagrams, major machinery arrangement drawings, and fuel consumption calculations.
ICI Services | Nov 2014 - Sep 2017
Lead Marine Engineer
Lead marine engineer for a team providing project management, integration and technical support to NAVSEA 05D3's Ship Design Manager (SDM) for LPD 17 class new construction vessels in conjunction with the US Navy's PMS 317 acquisition program. Lead a team of engineers and engineering technicians supporting the SDM's design integrators and system engineering managers (SEM) for hull, machinery and warfare systems. Provided the SEMs technical support and configuration management tracking of all engineering change papers (ECP) used to modify the Ship Spec technical baseline of ships in the LPD 17 class. Developed and prepared ECPs submitted on behalf of the SDM. Provided project management support to the SDM by tracking and helping to prioritize all tasking under the SDM team's responsibility. This includes ECP reviews, review of documentation generated from acceptance sea trials, technical study reviews, risk management documentation development, the preparation of the Ship Spec technical baseline design for new ships in the class and coordinating with the PMS 317 acquisition program office and the shipbuilder. Prepared weekly and monthly status reports submitted to the SDM's NAVSEA leadership.
Alion Science and Technology | Jun 2010 - Nov 2014
Senior Marine Engineer
Performed calculations and sizing for major shipboard equipment and systems including fuel oil, shafting, combustion air intake, diesel exhaust, main engines and reduction gear boxes for a variety of ship classes and propulsion plants. Prepared system descriptions and correlating drawings for major equipment components and systems. Developed and maintained machinery equipment lists and machinery arrangements. Prepared propulsion plant design reports for indicative design and machinery trade-off studies. Aforementioned tasking served various naval auxiliary ship programs for NAVSEA and for several foreign government customers. Reviewed and provided feedback on technical content for engineering operating and technical manuals for T-AKE, T-AGS 66 and T-AGM 25 class Military Sealift Command ships. Reviewed and provided feedback on technical content for fuel endurance calculations, exhaust arrangement and machinery arrangement for T-AGS 66 class Military Sealift Command ship. Prepared work item packages which provide technical direction for the replacement of machinery and components for T-AGM 25 Military Sealift Command ship. Participated in propulsion plant system integration program for a foreign navy customer. Primary responsibilities included coordinating with and acting as liaison between shipbuilder and propulsion plant equipment OEMs and developing the operation and instruction manual for a combined diesel or gas turbine (CODOG) propulsion plant. Provided technical assistance to shipbuilder and OEMs for deliverable items. Provided technical support on emerging issues for US Navy LPD17 class ships, including analysis to verify design limit velocities in sea water systems where copper-nickel 70/30 replaces titanium piping.
Newport News Shipbuilding, A Division of Huntington Ingalls Industries | Aug 2004 - Jun 2010
Mechanical Engineer II
My Education
Take a look at my formal education
BS, Marine Engineering Systems
United States Merchant Marine Academy | 2004
About Me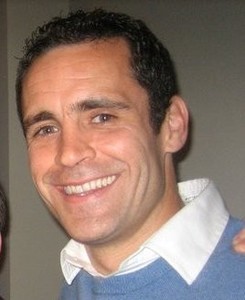 I'm currently a marine engineer who's an aspiring data practitioner.