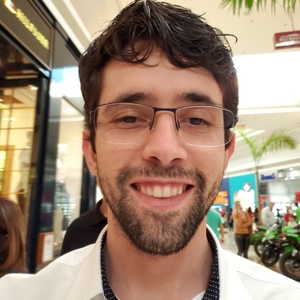 Paulo Henrique Moreira de Paiva
Economist
Londrina State University
My New Course
Introduction to Python
My New Project
Dr. Semmelweis and the Discovery of Handwashing
My New Workspace
Dr. Semmelweis and the Discovery of Handwashing
My New Course
Introduction to Python
Statistical poet, weaving elegant stories with the threads of data.
DataCamp Course Completion
Take a look at all the courses I've completed on DataCamp.
My Work Experience
Where I've interned and worked during my career.
Prefeitura de Borá - Borá City Hall | Jun 2021 - Present
General Supervisor
*To manage and coordinate the entire bureaucratic framework of the Municipality of Borá. *Responsible for overseeing all departments: Administration and Finance, Purchasing, Education and Culture, Sports and Leisure, Health, and Social Assistance. *Responsible for coordinating the Mayor's Office, particularly the execution and formalization of agreements with the State, Federal Government, and Banks. *In charge of providing technical guidance to the taxation, accounting, human resources, financial reporting, and treasury sectors.
Prefeitura de Paraguaçu Paulista - Municipality of Paraguaçu Paulista | Feb 2017 - Dec 2020
Departmental Advisor - Advisor to the Director of the Department of Administration and Finance
**Treasurer *Perform financial and treasury management. *Develop and project cash flow. *Maintain relationships with banks. *Seek financing from public banks and funding agencies to improve infrastructure (capturing: R$ 20 million). *Seek the best returns and applications, subject to limitations of the Public Sector in its operations (gain: R$ 2.5 million). **Technical Advisor *Assist in the Coordination of the Municipal Department of Administration and Finance. *Execute budgetary (according to "LOA") and financial (cash flow) control of the Municipality, as well as necessary adjustments to comply with "LC 101/2000" and Financial Law ("Law 4.320/1964"). *Develop and monitor the comparison between estimated and realized revenues versus estimated and realized expenses (Budget and Forecast). *Work jointly with the Income and Inspection Division in developing goals and objectives, fronts of action to improve revenue. *Manage the institution's finances, aiming at reconciling receipts and disbursements. *Prepare macroeconomic reports and opinions: IPCA, SELIC, GDP, collection of Federal and State governments, impact on ICMS, FPM, FUNDEB, and ISSQN. *Created the Budget Coordination and Management Team for each of the 19 municipal budget management units, as well as the necessary guidelines for good budgetary-financial management practices. *Work with government banks to seek better returns on the Municipality's financial investments, as well as the necessary financing for the execution of long-term projects. *Coordinate the Revenue, Planning, Accounting, and Treasury Departments. *Coordinator and Responsible for municipal tax modernization, the acquisition of new inspection and invoice issuance software, DIPAM control (Gias A and B), as well as the modernization of the Municipal Tax Code.
My Education
Take a look at my formal education
Bachelor in Economics
Londrina State University - Paraná - Brazil | 2015
About Me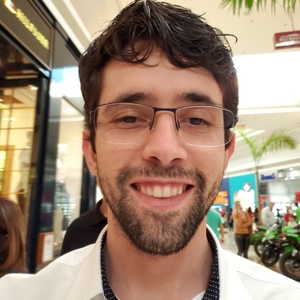 I am summa cumme laude Economist working in the Government sector and learning Python to improve my abilities in Quantitative Finance. Looking for new opportunities to show my abilities in the finance industry.